In the dark, wintry highlands of Lochdubh, Scotland, where the local Calvinist element resists the secular trimmings of Christmas, the spirit of old St. Nick is about as welcome as a flat tire on a deserted road. Nor is crime taking a holiday, as Constable Hamish Macbeth soon finds himself protecting an unhappy girl, unlocking the secrets of a frightened old woman, and retrieving some stolen holiday goods. Now the lanky lawman must use all his Highland charm and detective skills to make things right. And he had better do it quickly, for the church bells will soon toll and all of Lochdubh will be forced to face another dreary winter without the comforting embrace of Yuletide cheer.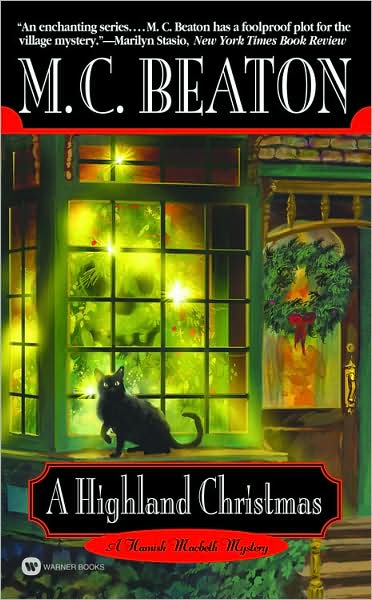 This was the unabridged
audiobook
on cassette edition (2 cassettes/2 hours).
What a perfect little Christmas story! It was short, sweet, and filled with the usual Hamish Macbeth capers and lovely characters. It just left you with a warm glow at the end.
Although, I do prefer Davina Porter's reading of the Hamish Macbeth books, the reader, Graeme Malcolm, did an okay job. It's just not the same though.
I'm glad the missing cat situation was resolved, but I am still a bit disturbed by how poor Smoky was treated during his confinement. Poor little guy! It's good that he seemed no worse for the wear.
So, all in all, another great Hamish Macbeth book. Especially good since it was both a Christmas theme and short. This one gets a firm eight stars.
Rating: ★★★★★★★★☆☆