The adventure begins when a strange Icelander parchment is uncovered in an old bookstore and reaches a fevered pitch that never lets up as Professor Lidenbrock, his nephew Axel and their guide Hans journey to the center of the earth. From the moment they reach the extinct volcano of the mountain of Sneffels and make their treacherous descent, their chances of reaching the surface alive again become very slim; along the way as they encounter boiling seas, serpent-like monsters, prehistoric apes and an eerie otherworld from which no man has ever escaped. This book embodies the combination of believable science and wonderment that made Jules Verne the father of modern science fiction.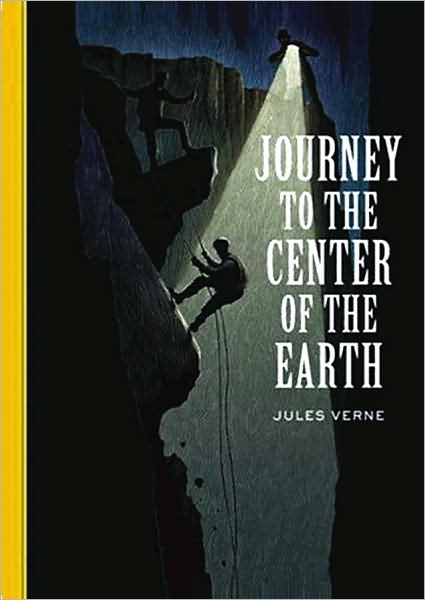 This was the unabridged
audiobook
on CD edition (8 discs/approx. 9 hours).
This was boring beyond belief!!! The book was bad enough, but the reader's performance made it infinitely worse!
Harry was such a whiny brat! Really, he may as well have been 12 years old! And what was up with his cousin being his fiance?
The "adventures" in the book were boring and massively overwritten. The characters were really more caricatures than people. They were certainly not even remotely likable.
While the book is certainly a product of its time the reader's performance made it virtually intolerable. Every minute was excruciating!
This one gets five stars. I would never have even finished it if I had not been busy with holiday baking while listening!
Rating: ★★★★★☆☆☆☆☆