When a marriage proposal appears imminent for the beautiful - if rebellious - Lady Rose Summer, her father wants to know if her suitor's intentions are honorable. He calls on Captain Harry Cathcart, the impoverished younger son of a baron, to do some intelligence work on the would-be fiance, Sir Geoffrey Blandon. But when Harry is caught between his client's desire for discretion and his suspicion that murder may have been committed, he enlists the help of Superintendent Kerridge of the Scotland Yard and Lady Rose herself.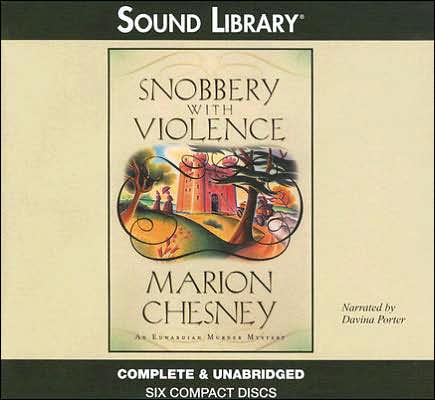 This was the unabridged
audiobook
on CD edition (6 discs/6.5 hours).
Rose was actually more
likable
than I thought she'd be. Of course, I expect great things from any character named Rose after
Doctor Who
! I also quite enjoyed Colonel
Cathcart
. He seems quite yummy! Daisy and Barrett are perfect additions! I can't wait to find out what they'll be up to in their next adventure.
Davina Porter was a lovely reader as always. The book was rather slow in the beginning but once it found itself it was quite good. But, seriously, what is up with the
Syph
/virgins thing? How ignorant are people? Especially as the same thing is happening now with people infected with HIV. People just never change!
I'm going to give this one seven stars because, while I liked it, I just wasn't feeling it. I think the second book in the series will be better as the author finds her stride with the characters. And yea for Nice! And yea again for such a prolific writer!
Rating: ★★★★★★★☆☆☆