During an amazing year of living botanically, in quest of deepening his own ever-consuming knowledge and interest in gardening, James Dodson went behind the scenes of the world's two most important garden shows (the Philadelphia Flower Show and the Chelsea Garden Show in London); spent time with a man nicknamed the Botticelli of Bulbs; attended a rare plant auction of high rollers; got adopted as a person project by a famous garden club of colonial dames; sneaked into a Hosta convention; communed with the kindred spirits of Thomas Jefferson and John Bartram; met a man smuggling exotic day lilies in the trunk of his car; spent a weekend on the Isle of Wight with the Madman of Kew and his gardening wife (she keeps Queen Victoria's estate); uncovered the secrets of ten or twelve of the Western world's most influential gardens; swiped cuttings from a Founding Father's shrubbery; hung out with some of the most accomplished gardening fanatics on earth; built three new gardens of his own; and wound up handing perilously from a limb on the side of a cliff in Southern Africa, where he capped off his year of discovery by tagging along with four of America's leading plant hunters on an expedition into the rugged jungles to find the exotic new species of tomorrow.

This tale of shared horticultural obsession burrows deeply into the story of how we Americans became such a fanatical nation of gardeners and are today, in fact, at the forefront of a new Golden Age of Gardening in the world.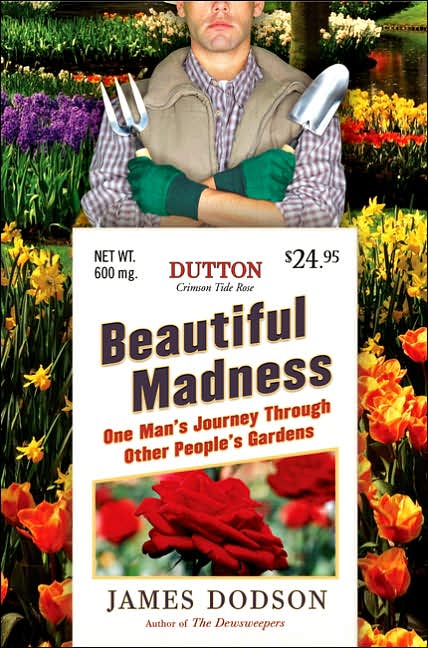 This rather long, yet interesting, book introduced two valuable new words to my vocabulary - "
hortgasm
" and "
gardenlust
". Both are pretty much self-explanatory. I, myself, have experienced both in the past couple years since I've been gardening in earnest, even though mine have been over vegetables and not flowers.
The author travelled to so many interesting places (Philadelphia Flower Show, Chelsea Flower Show, South Africa, etc.) and met so many lovely people. It almost felt like you were right there along with him and that is the closest I choose to get to any of those locations! The craziness of it all is a bit too much for me! However, I would like to see Monticello as I haven't been there before.
The only negative about the book (besides its length) is that you can just tell that the author is a middle aged upper middle class white guy without having to look at his picture on the book flap. Surprisingly though, he's not overly annoying about it.
So, this one gets a solid seven stars. It was entertaining and chock full of information and delightful real life characters.
Rating: ★★★★★★★☆☆☆