They were strangers
A handful of people. From different backgrounds, living in different towns and cities across America, they had nothing in common - except fear.

They were victims
Cold and stark, an unknown terror gripped their dreams and turned their days into living nightmares.

They were chosen
And they could not escape. Deep in the heart of a sprawling desert, a dark memory called out to them drawing them into the Tranquility Motel - where the terrifying truth was waiting...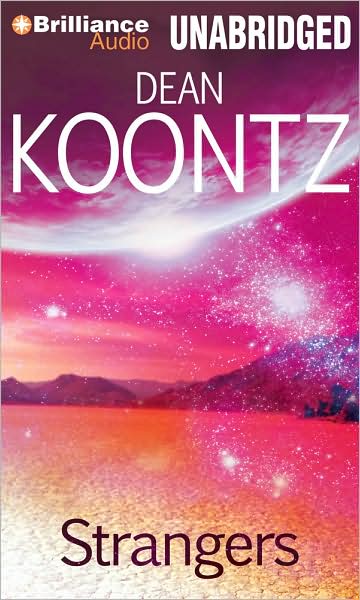 This was the unabridged audiobook on CD edition (24 discs/30 hours).
This was a stunning audio presentation of the book! Even though the reader was rather stilted at times and paused in inappropriate places, breaking up the flow of the text, he was really quite good. He'd have to be to encourage anyone to make it through the entire book!
The story was masterfully woven, as with any Koontz. I love that his books, no matter what the characters have to go through to get to that point, ultimately end with a message of love and hope for humanity. The book is somehow even better in that it was originally published in 1986 and yet the messages within it are still valid, perhaps even more so, today.
The only thing that bothered me was Ginger's hair color. Really, I kept thinking of her as a redhead!
This one gets nine stars. It was a wonderful presentation of an even more amazing book. At the end of the book you just felt peaceful and joyful at having had the experience of reading it. It was just that good. Granted it was
so
long, but after slogging through the seemingly superfluous beginning stories, it was all worth it.
Rating: ★★★★★★
★
★
★
☆