The honeymoon is definitely over for Agatha Raisin and her new husband, James Lacey. It's only been a short time since their wedding - and already they aren't getting on. But his wandering eye and her god-awful housekeeping are the least of their problems. Just days after a very public, ugly marital row, James disappears - and when his mistress is later found murdered, he's the prime suspect. Agatha just doesn't buy it. Sure, he's a liar and a sneaky, low-down cheat. But a murderer? That's bloody impossible! And as some speculate on the role Agatha may have played in his vanishing, the forever feisty Mrs. Raisin must piece together the most unsavory parts of the dead woman's past to clear James's name - and her own...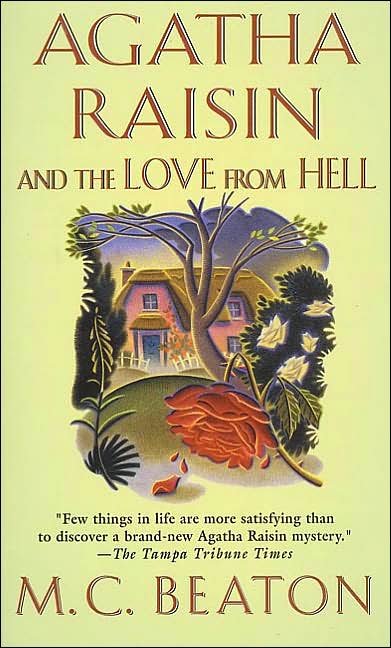 This was the unabridged
audiobook
on CD edition (6 discs/6.5 hours).
James is really such an ass! We all could have told Agatha that it would never work with him. It is rather unfortunate that she found out in the wrong way though. Perhaps it would have been better if James had just stayed lost to his old world, but at least this gives some closure to it all. Good riddance to him, really. I just hope he stays gone.
Melissa was one of those people that the more you learn of her, the less you
like
her. I guess karma finally came back to bite her in the ass!
Charles is really quite a good friend to Agatha, even with all his cheapness and fickle behavior.
This
one gets seven stars. It was really one of the better Agatha Raisins, probably because of the lack of James. Charles made it quite amusing and more friendly feeling somehow.
Donada
Peters did a lovely job with the reading, as always.
Rating: ★★★★★★
★
☆
☆
☆