The local ladies deemed him a "wizard". So when, to Agatha's horror, she finds several gray hairs poking out of her head - and the rinse she tries at home turns her hair a lovely shade of purple - she makes a beeline for Mr. John, the handsome Evesham hairdresser who promises to work his magic on Agatha's coif. And the charming beautician also seems to have designs on Agatha's heart. But their future together is cut short when Mr. John collapses from a fatal poisoning - and Agatha suddenly has a murder case in her hair. Was it one of Mr. John's many customers, all of whom divulged to him their darkest secrets? It's time for Agatha to get to the bottom of this hair-raising mystery.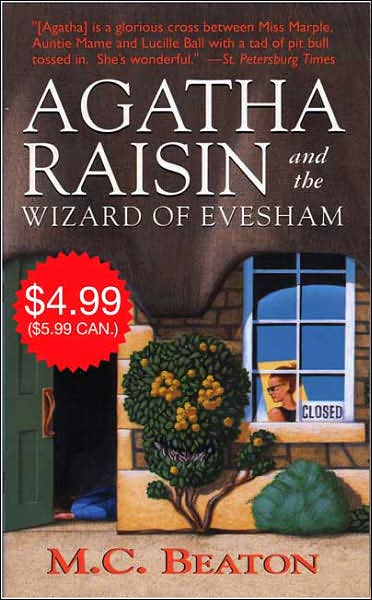 This was the unabridged
audiobook
on CD edition (5 discs/5.25 hours).
What a relief to have James away! I totally agree with the vicar's wife that Agatha needs to get over him!
Charles brought an amusing, light note to the book which was quite nice. I do so enjoy Charles and his antis!
This one gets seven stars. It was quite amusing and slightly different than the other Agatha Raisin books, which made it a welcome change. Agatha was her usual self, the vicar's wife was lovely as always, and Charles gave it all a nice note.
Donada
Peters did a wonderful job, as always, with the reading.
Rating: ★★★★★★
★
☆
☆
☆