M.C. Beaton's indomitable heroine, Agatha Raisin, is feeling miserable and rejected by the world. She has recently lost her husband, not to another woman, but to God. At this very moment James Lacey is in France, training to take holy orders at a monastery. To escape the dreariness of her Cotswold cottage, Agatha takes a plane to a remote island in the South Pacific. There she observes a couple - a bearded man and a blond girl - but senses something is wrong, and the girl later turns up drowned. Upon returning home, Agatha comes upon another strange drowning of a pretty young blonde. The police say suicide, but Agatha suspects murder. With the help of her handsome new neighbor, she sets out to prove the police wrong.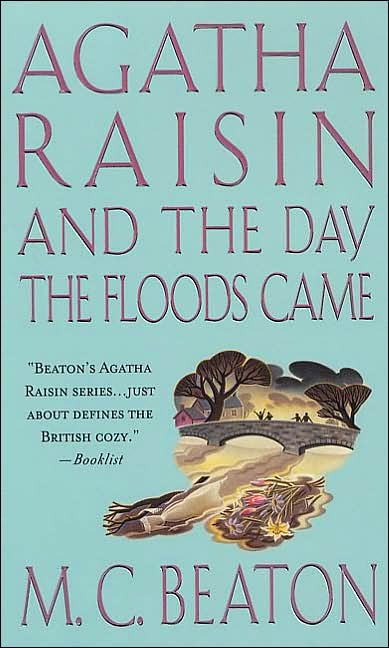 This was the unabridged audiobook on cassette edition (4 cassettes/5.5 hours).
Charles's new situation was quite surprising and totally out of the blue! I did quite like the resolution to it though - typical Charles!!
Kylie didn't seem to be a particular loss to the gene pool. She certainly was a nasty little thing. I did find the culprit to be a bit more obvious than I wold have liked. Perhaps I've seen too much
Dexter
. In any case, it was quite interesting as there were
so
many potential suspects!
John Armitage was a lovely addition to the cast and I'm certainly looking forward to seeing more of him. He's infinitely better than James, but who wouldn't be, really.
It was also rather nice to see Roy again. He is tolerable in small doses, and his ever changing hair and wardrobe are certainly amusing!
I think Agatha is affecting my language! I found myself muttering "stupid cow" at some woman who cut me off the other day. While it is an improvement over what I probably would have said, it still wasn't exactly nice! :)
This one gets seven stars. It was a good, solid read. It was nice to have Charles around, if briefly, and to see a bit of Roy as well. And it was so nice to finally (I hope!) be rid of James. John was a lovely addition. Donada Peters did a lovely job with the reading, as always.
Rating: ★★★★★★
★
☆
☆
☆