Agatha Raisin has finally opened her own detective agency. But when it seems like all she's doing is looking for missing cats while being outclassed by her sixty-seven year-old secretary, she wonders if she has finally bitten off more than she can chew? When the wealthy Mrs. Laggat-Brown walks in, claiming that her daughter is receiving death threats, Agatha realizes that this is the chance she's been waiting for. But as she careens through the case, flirting with the chief suspect and alienating her friends, Agatha herself begins to wonder if she will be able to solve this case.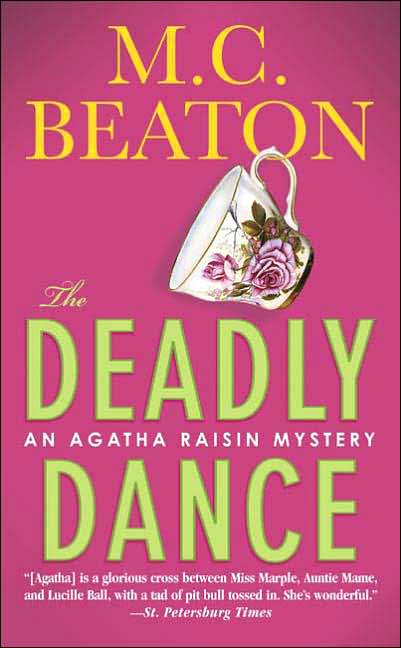 This was the unabridged
audiobook
on CD edition (5
CDs
/5.75 hours).
I just love Agatha's new detective agency setup! She certainly knows how to go all out on something! And all the new characters will be lovely! It was also good to see some old regulars, like Charles and Roy, back too.
I initially quite liked Emma and her subsequent behavior was certainly a surprise.
The Christmas dinner was typical Agatha and absolutely just perfect!! Charles and his assistance were just wonderful too. He really does seem to be there just when Agatha needs him.
This one gets seven stars. While not my favorite Agatha Raisin, the story was a nice introduction to her new agency and hopefully a solid stepping stone to future interesting adventures.
Donada
Peters did an exceptional job, as always, with the reading.
Rating: ★★★★★★★☆☆☆