Here goes this week's Library Loot!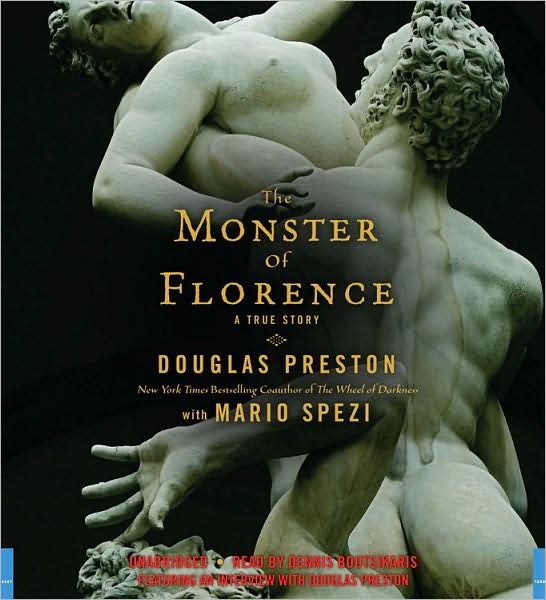 In 2000, Douglas Preston and his family moved to Florence, Italy, fulfilling a long-held dream. They put their children in Italian schools and settled into a 14th century farmhouse in the green hills of Florence, where they devoted themselves to living
la dolce vita
while Preston wrote his best-selling suspense novels. All that changes when he discovers that the lovely olive grove in front of their house had been the scene of the most infamous double-murders in Italian history, committed by a serial killer known only as the Monster of Florence. Preston, intrigued, joins up with the crack Italian investigative journalist Mario Spezi to solve the case. THE MONSTER OF FLORENCE tells the true story of their search for--and identification of--a likely suspect, and their chilling interview with that man. And then, in a strange twist of fate, Preston and Spezi themselves become targets of the police investigation into the murders. Preston has his phone tapped and is interrogated by the police, accused of perjury, planting false evidence and being an accessory to murder--and told to leave the country. Spezi fares worse: he is thrown into Italy's grim Capanne prison, accused of being the Monster of Florence himself. THE MONSTER OF FLORENCE, which reads like one of Preston's thrillers, tells a remarkable and harrowing story involving murder, mutilation, suicide, carnival trials, voyeurism, princes and palaces, body parts sent by post, séances, devil worship and Satanic sects, poisonings and exhumations, Florentine high fashion houses and drunken peasants--and at the center of it, Preston and Spezi, caught in the crossfire of a bizarre prosecutorial vendetta.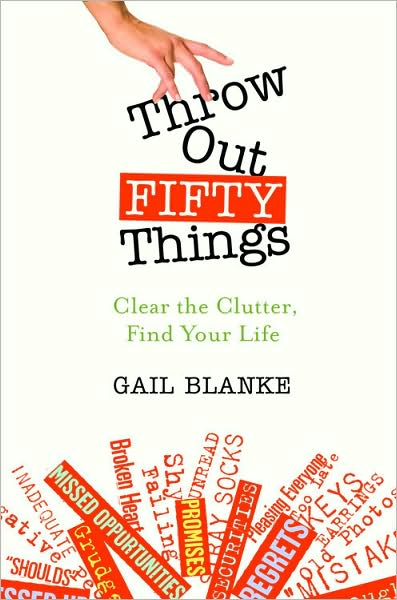 "Our lives are so filled with junk from the past-from dried up tubes of glue to old grudges-that it's a wonder we can get up in the morning," exclaims motivator, best-selling author, columnist, and life coach Gail Blanke.
"If you want to grow, you gotta let go," is Blanke's mantra; and that means eliminating all the clutter-physical and emotional-that holds you back, weighs you down, or just makes you feel bad about yourself.

In THROW OUT FIFTY THINGS she takes us through each room of the house-from the attic to the garage-and even to the far reaches of our minds. Through poignant and humorous stories, she inspires us to get rid of the "life plaque" we've allowed to build-up there.
Those old regrets? Throw 'em out!

That make-up from your "old" look? Toss it!

That relationship that depresses you? Dump it!
Once you've hit fifty-you'll be surprised how easy it is to get there-and once you've thrown out that too-tight belt and too-small view of yourself, you'll be ready to step out into the clearing and into the next, and greatest, segment of your life.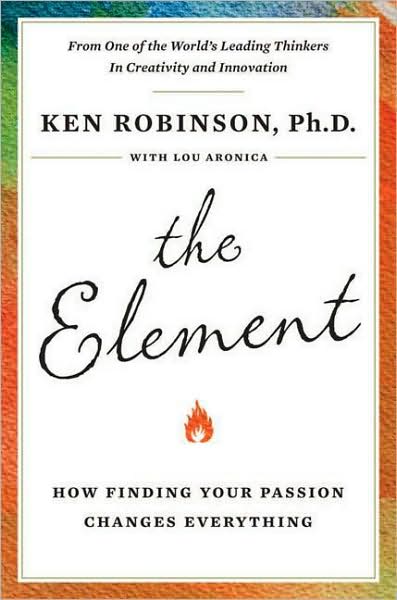 The element referred to in the title is the place where natural talent and personal passion converge. The author, a respected speaker on creativity and self-fulfillment, persuasively contends that identifying this sweet spot is not as difficult as it may sound. To prove his point, he tells the stories of creators as disparate as Paul McCartney, Paolo Coelho, and Vidal Sassoon. However, the author doesn't pretend that we can make it alone; he emphasizes the central role that mentors and creative communities can play in nurturing our talents. A refreshingly un-gimmicky approach to a cherished subject.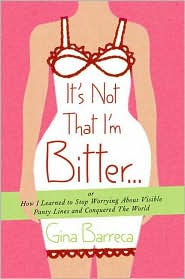 Gina Barreca is not bitter about the way Sarah Palin played the "Cute Hockey Mom" card, but she wonders why a woman like Hillary Clinton still has to worry about her highlights while deciding whether or not to bail out Wall Street. She's still confused, years later, about why Anne Bancroft, thirty-six when The Graduate was filmed, was cast as "the older woman." In It's Not That I'm Bitter...,Barreca ponders these questions and many others by giving women a hilarious antidote for the toxic "musts" they've been fed over the centuries. In essays that mull everything from the horror of chin hairs to why the "glass ceiling" is better described as a thick layer of men, Barreca tells women to stop believing the lies and conquer the world---and she does it with a sharp wit, good shoes and remarkably little eye cream.