AGATHA RAISIN...AND THE CASE FROM HELL She's nosed in on murder investigations, annoyed law enforcement on two continents, and been targeted by everyone from a hit man to a killer secretary. But now Agatha Raisin must take on her greatest nightmare—a divorce case. Bad enough that her struggling detective agency needs the whacking great fee pompous businessman Robert Smedley is offering to prove his wife is unfaithful; it's even worse that Mrs. Smedley is the kind of sweet, accomplished, lovely, gentle, and all-around perfectly wonderful spouse that Agatha couldn't be in a thousand years. So, when Smedley turns up poisoned, Agatha is relieved enough to help his now-desperate wife clear her name. And with the assistance of her firm's eccentric new staff, Agatha enthusiastically follows leads and a batch of suspects through the English countryside's seediest byways. But the police aren't about to let an interfering "amateur" beat them to the punch. And as Agatha hits one dead end after another, a particularly devious killer is looking forward to making sure the indomitable Agatha never has to worry about old age—or anything else.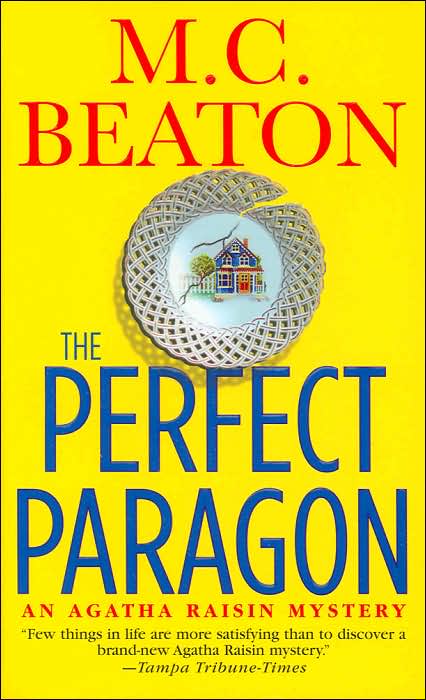 This was the unabridged audiobook on CD edition (5 CDs/5.75 hours).
Agatha was in rare form this time. I can only imagine Mrs. Bloxby's look of shock when Agatha came out with her comment on Mr. Smedley's puckered mouth resembling a certain nether regions orifice! I actually laughed out loud at that one!
I really enjoyed the addition of Harry and Phil. Harry is just too perfect and I really hope he appears in future books. Phil is fun as well. I really enjoyed the way Mrs. Bloxby encouraged his hiring!
Bill's parents and the consolation gift were just perfect! His parents are so funny and what one can imagine as true relatives.
This one gets seven stars. I am quite enjoying Agatha's new detective agency antics and they're adding a whole new dimension to the series. The story and surprise ending were very good, as usual. Donada Peters did a lovely job, as always, with the reading.
Rating: ★★★★★★★☆☆☆