Here goes this week's Library Loot!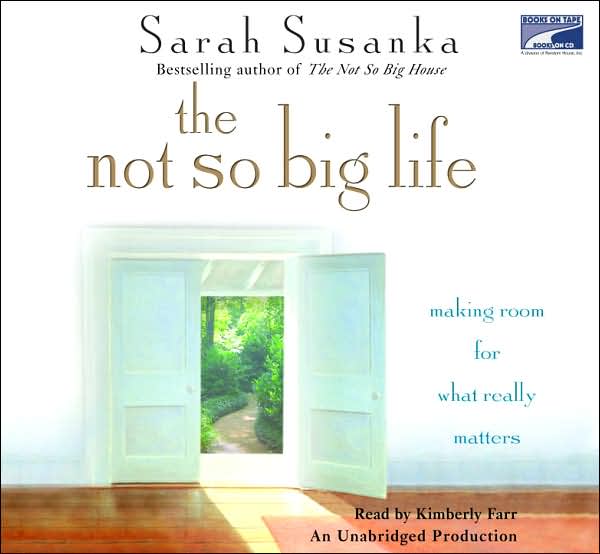 Have you ever found yourself asking, "How did my life get so out of control?" Or wondering if this bigger life you have created is actually a better life?
Most of us have lives that are as cluttered with unwanted obligations as our attics are cluttered with things. The bigger-is-better idea that triggered the explosion of McMansions has spilled over to give us McLives–leaving us with chaotic, overcommitted schedules and no time to do what we want to do.
In The Not So Big Life
, architect Sarah Susanka expands her revolutionary philosophy on inhabiting space to show us how to better inhabit our lives. Through simple exercises and inspiring stories, Susanka reveals that all we need to do is make small shifts in our day–subtle movements that open our minds as if we were opening windows to let in fresh air. The result: We quickly discover that we have all the space and time we need for the things in our lives that really matter. These small changes can yield great rewards. In her elegant, clear style, Susanka convinces us that less is truly more–much more.
Unabridged audiobook edition.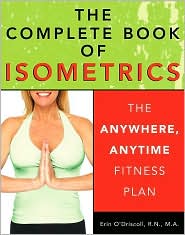 Don't have time to exercise? Don't belong to a gym? It doesn't matter.
Now you can get a complete workout, anytime, anywhere, with the secrets of isometrics. Millions of people can't seem to find the time to exercise. Now they can with
The Complete Book of Isometrics
. Fitness expert Erin O'Driscoll has compiled the best isometric exercises that can be done in the office, at home watching TV, flying in an airplane, or even driving a car–no equipment required.
Rather than using expensive machines or lugging around a set of dumbbells, you use common objects and your own body's resistance to work out the muscles. Isometric exercises are especially helpful to people recovering from injuries that limit range of motion. A special chapter shows how even people with disabilities can use isometrics to build muscle tone and strength.
Using the secret of resistance, isometrics are the basis for yoga, Pilates, and all the core stabilization techniques that are so popular today. Now, learn the original, simple, and effective way to a complete workout without moving a muscle!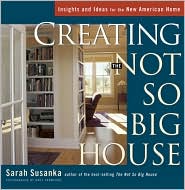 Think big, but plan small: That seems to be the message of
Creating The Not So Big House
, Susan Susanka's clarion call for coziness. This bold pictorial heeds the obvious: That activities should define the space, not vice versa. One doesn't have to be house-hunting to benefit from the book's interior designing advice. For example, mastering the concept of "bilateral symmetry" can help the most budget-strapped home owner learn how to clarify his or her space needs, and the discussion of opening up rooms applies to almost any living space. Ultimately, this well-constructed book is uplifting: For the first time, it frees us from being prisoners of our four walls.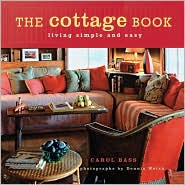 Simplicity, comfort, and intimacy define the cottage—and they are the hottest ideas in domestic design today, as seen in a host of new books and magazines celebrating the not-so-big house. The personal, easy-living style of the cottage has formed a compelling counter-trend to the overblown, oversize McMansions of the 1990s. Today, quality of place is more important than quantity of space, and no home style demonstrates that value more appealingly than the cottage.
Presenting charming retreats perched on rocky coasts, hidden in leafy woods, and nestled on rolling farmland,
The Cottage Book
explores the roots of this iconic and beloved style. Century-old examples of simple, beautiful getaways from Maine to California—along with delightful variations on the theme—are captured in richly detailed, atmospheric photographs.
In this gorgeous paean to the cottage tradition—now available in paperback—artist, designer, and cottage expert Carol Bass showcases a group of classic early cottages (all still in happy and active use), leads us through a collection of updated and new cottages, and delineates those stylistic elements that define cottage life. Primary residence or weekend haven,
The Cottage Book
inspires an irresistible fantasy of a home of our own.
In her new essay collection, the beloved author of
High Tide in Tucson
brings to us from one of history's darker moments an extended love song to the world we still have. From its opening parable gleaned from recent news about a lost child saved in an astonishing way, the book moves on to consider a world of surprising and hopeful prospects, ranging from an inventive conservation scheme in a remote jungle to the backyard flock of chickens tended by the author's small daughter.
These essays are grounded in the author's belief that our largest problems have grown from the earth's remotest corners as well as our own backyards, and that answers may lie in those places, too. In the voice Kingsolver's readers have come to rely on — sometimes grave, occasionally hilarious, and ultimately persuasive —
Small Wonder
is a hopeful examination of the people we seem to be, and what we might yet make of ourselves.
Unabridged audiobook edition.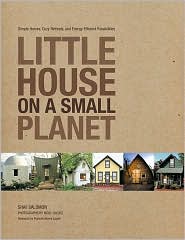 Live in less space but have more room to enjoy it. Does that sound like a contradiction? Smart readers will discover that, on the contrary, living small can free up your mind, your wallet, and your soul. With the cost of living rising, and the environment suffering from excessive building, now is the time to scale back. Join the movement.
Little House on a Small Planet
is a guidebook and an invitation. With floor plans, photographs, advice, and anecdotes, this unique book asks and answers, "What fills a home when the excess is cut away, and how do we get there from here?"
Discover how to
– Build, remodel, redecorate, or just rethink your needs
– Think, sometimes literally, outside the box
– Live close and simple
– Apply spiritual and social solutions to your material desires
Pockets of people all over the continent are realizing the benefits of scaling down. You, too, can build a joyful, sane life that emphasizes home life over home maintenance.

Houses of the future will be smaller, more energy-efficient, and better suited to their environments. And intelligent design solutions can help expand the scope and livability of a compact house, making it elegant as well as practical.
In 1990, Storey Communications sponsored the Compact House Design Competition, a juried contest open to architects, designers, and architecture students. From the numerous entries that were received from all over North America, professional architects Don Metz and Peter Woerner selected the best and most innovative designs to include in New Compact House Designs. Although the top three designs received cash awards, all 27 of the designs in this book are winners -- and each design illustrates a classic or contemporary approach to living gracefully in a small house.
The basic guidelines were clear: design a single-family house with a minimum of two bedrooms whose gross floor area does not exceed 1,250 square feet. Aside from these stipulations, almost anything went, and the broad spectrum of designs included in this book reflects the geographical and stylistic diversity of the winning entries -- from a classic New England farmhouse to a sophisticated postmodern design, from a New Mexican desert hacienda to a fanciful house with Elizabethan overtones.
The perfect idea book for current and future homeowners,
New Compact House Designs
will also appeal to anyone interested in architectural design. Each entry included in the book features a site drawing, floor plans, elevation and section drawings, judges' comments, and a complete description of the project. Addresses for architects and designers are also provided for readers interested in obtaining scale plans or more information on any particular house.