Here goes this week's Library Loot!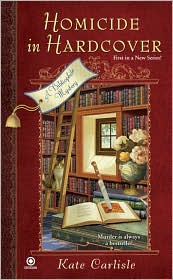 The streets of San Francisco would be lined with hardcovers if rare book expert Brooklyn Wainwright had her way. And her mentor wouldn't be lying in a pool of his own blood on the eve of a celebration for his latest book restoration.

With his final breath he leaves Brooklyn a cryptic message, and gives her a priceless—and supposedly cursed—copy of Goethe's Faust for safekeeping.

Brooklyn suddenly finds herself accused of murder and theft, thanks to the humorless—but attractive—British security officer who finds her kneeling over the body. Now she has to read the clues left behind by her mentor if she is going to restore justice...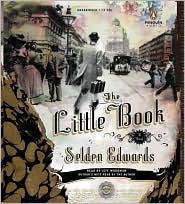 Thirty years in the writing, Selden Edwards's dazzling first novel is an irresistible triumph of the imagination. Wheeler Burden—banking heir, philosopher, student of history, legend's son, rock idol, writer, lover, recluse, half-Jew, and Harvard baseball hero—one day finds himself wandering not in his hometown of San Francisco in 1988 but in a city and time he knows mysteriously well: Vienna, 1897. Before long, Wheeler acquires a mentor in Sigmund Freud, a bitter rival, a powerful crush on a luminous young woman, and encounters everyone from an eight-year-old Adolf Hitler to Mark Twain as well as the young members of his own family. Solving the riddle of Wheeler's dislocation in time will ultimately reveal nothing short of one eccentric family's unrivaled impact upon the course of human history.