Mailbox Monday is hosted by
The Printed Page
and is where we share all the books we received in the mail over the past week.
Skye Titan's wealthy father thinks he can still dictate his daughter's choice in men. Now widowed and a single mother, Skye isn't the yes-girl she once was. Especially since the love of her life is back in Texas after eight long years. He won't like the answers to the questions he's asking. About why she left him at the altar. And about her eight-year-old daughter.
Former navy SEAL Mitch Cassidy comes home to find nearly everything different. His wounds from battle have changed the way people treat him. His cattle ranch is suddenly organic. But time hasn't touched his desire for Skye -- or the sting of her betrayal. Forget lip service. He's asking that luscious mouth of hers to reveal the truth. But will Mitch be able to put the past aside to help Skye get out from under her father's thumb…and help himself recover from a broken heart?
For my aunt.
Graffiti art. It's bold. It's thrilling. And it can get a girl into serious trouble....
Raised by her single mom (who's always dating the wrong kind of man) in a struggling California neighborhood, Angel Rodriguez is a headstrong, independent young woman who channels her hopes and dreams for the future into her painting. But when her entry for a community mural doesn't rate, she's heartbroken. Even with winning artist Nathan Ramos -- a senior track star and Angel's secret crush -- taking a sudden interest in Angel and her art, she's angry and hurt. She's determined to find her own place in the art world, her own way.
That's when Miguel Badalin -- from the notorious graffiti crew Reyes Del Norte -- opens her eyes to an underground world of graf tags and turf wars. She's blown away by this bad boy's fantastic work and finds herself drawn to his dangerous charm. Soon she's running with Miguel's crew, pushing her skills to the limit and beginning to emerge as the artist she always dreamed she could be. But Nathan and Miguel are bitter enemies with a shared past, and choosing between them and their wildly different approaches to life and art means that Angel must decide what matters most before the artist inside of her can truly break free.
For a friend abroad.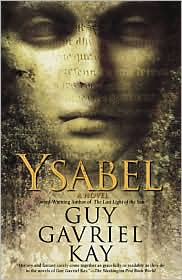 Saint-Saveur Cathedral of Aix-en-Provence is an ancient structure of many secrets-a perfect monument to fill the lens of a celebrated photographer, and a perfect place for the photographer's son, Ned Marriner, to lose himself while his father works.
But the cathedral isn't the empty edifice it appears to be. Its history is very much alive in the present day-and it's calling out to Ned.
For a friend abroad.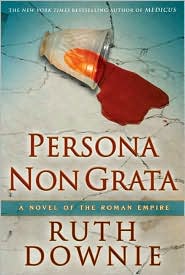 The third novel in the acclaimed Gaius Petreius Ruso series by the New York Times bestselling Ruth Downie—this time set in ancient Gaul.
At long last, Gaius Petreius Ruso and his companion, Tilla, are headed home—to Gaul. Having received a note consisting only of the words "COME HO ME!" Ruso has (reluctantly, of course) pulled up stakes and brought Tilla to meet his family.
But the reception there is not what Ruso has hoped for: no one will admit to sending for him, and his brother Lucius is hoping he'll leave. With Tilla getting icy greetings from his relatives, Lucius's brother-inlaw mysteriously drowned at sea, and the whole Ruso family teetering on the edge of bankruptcy, it's hard to imagine an unhappier reunion. That is, until Severus, the family's chief creditor, winds up dead, and the real trouble begins…
Engrossing, intricate, and—as always—wonderfully comic, Ruth Downie's latest is a brilliant new installment in this irresistible series. This is everything we've come to expect from our charming, luckless hero.
Received from the publisher for review.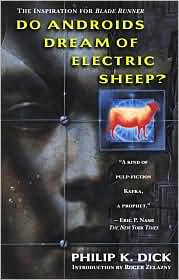 By 2021, the World War had killed millions, driving entire species into extinction and sending mankind off-planet. Those who remained coveted any living creature, and for people who couldn't afford one, companies built incredibly realistic simulacrae: horses, birds, cats, sheep. . .
They even built humans.
Emigrees to Mars received androids so sophisticated it was impossible to tell them from true men or women. Fearful of the havoc these artificial humans could wreak, the government banned them from Earth. But when androids didn't want to be identified, they just blended in.
Rick Deckard was an officially sanctioned bounty hunter whose job was to find rogue androids, and to retire them. But cornered, androids tended to fight back, with deadly results.
For a friend abroad.
The sixteen short stories featured in Skip Horack's prize-winning debut collection paint a richly textured vision of the American South. Set in the Gulf Coast over the course of a year torn halfway by the arrival of Hurricane Katrina, these stories, filled with humor, restraint, and verve, follow the lives of an assembly of unforgettable characters. An exonerated ex-con who may not be entirely innocent, a rabbit farmer in mourning, and an earnest young mariner trying to start a new life with his wife—all are characters that populate the spirited cities and drowsy parishes in Horack's marvelous portrait of the South. "A knockout winner" for guest judge Antonya Nelson, The Southern Cross marks the arrival of a standout new voice.
Received from the publisher for review.
He was a handsome English aristocrat, sprawled in the dunes, dying of thirst. She was a white-skinned savage, fleeing the aborigine tribe that found her and raised her but still shunned the fiery-haired outcast.
Suddenly Meg is able to escape her primitive life as Luke introduces her to the strange ways of Victorian England. In a search filled with adventure and excitement that spans three continents, Meg uncovers the clues to her true identity - and realizes someone is trying to kill her. But the mysteries and secrets of the aborigines still pulse through the Victorian young lady, enabling Meg to triumph in the final desperate battle for survival and claim the only man she will ever love.
For a friend abroad.