Fred the mermaid has taken the bait and chosen Artur, High Prince of the Black Sea, over human marine biologist Thomas. And just in time. The existence of the Undersea Folk is no longer a secret, and someone needs to keep them from floundering in the media spotlight. Fred has all the right skills for the job, but not for when her real father surfaces and his presence complicates matters even more.

As civil war threatens to sink the merfolk, Fred can't stop thinking about the landlubber she left behind...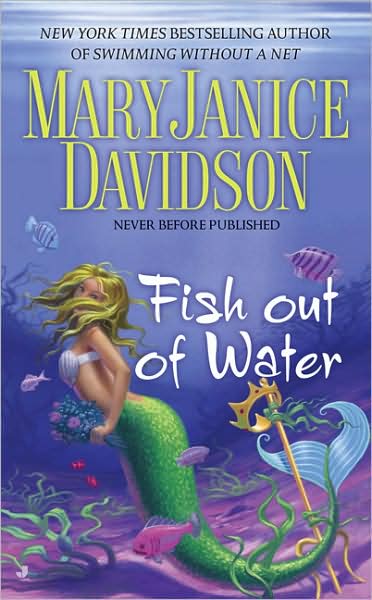 This one gets seven stars. It was a nice, fun, quick, light read and just perfect for summer. The characters were fun and just what we'd come to expect from Fred and her friends and family. And, as the final book in the trilogy, it was also a nice ending to the Fred the Mermaid story.
Rating: ★★★★★★★☆☆☆