Now I lay me down to sleep,

I pray the Lord my soul to keep.

And if I should die before I awake,

I pray the popular attend my wake.

Charlotte Usher feels practically invisible at school, and then one day she really is invisible. Even worse: she's dead. And all because she choked on a gummy bear. But being dead doesn't stop Charlotte from wanting to be popular; it just makes her more creative about achieving her goal.

If you thought high school was a matter of life or death, wait till you see just how true that is. In this satirical, yet heartfelt novel, Hurley explores the invisibility we all feel at some times and the lengths we'll go to be seen.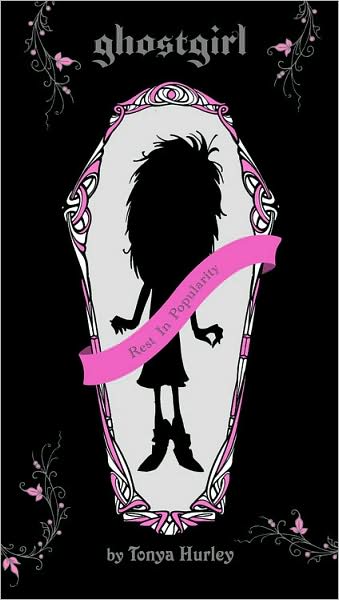 First of all, this was a ridiculously unwieldy hardcover. I have no idea why they couldn't just make it a paperback. It was oddly shaped and had a bad center of gravity making it difficult to hold so you had to rest it on something which was incredibly annoying.
That said, the book was rather predictable. The characters weren't even particularly likable either. It felt like the Sunnydale High edition of Heathers meets The Sixth Sense.
This one gets six stars. It was more of a 6.5 stars as it didn't really feel like either a six or a seven, but I'm rounding down. It had its funny and sad moments. It was generally a decent enough book, good but not great. I don't think I'll be reading the second in the series.
Rating: ★★★★★★☆☆☆☆