Allie Kimball is excited to be starting sixth grade. Her best friend is going to be in the same school and she is going to try out for the soccer team. But she soon learns that middle school is a very different world, full of strange new beasts, like glommergirls who never go anywhere alone and norks: a combination of a nerd and a dork. Allie realizes its time to define herself before she gets lost in the sixth-grade jungle. Sixth Grade Glommers, Norks, and Me is a funny and poignant look at sixth-grade friendships, crushes, and trying to define yourself.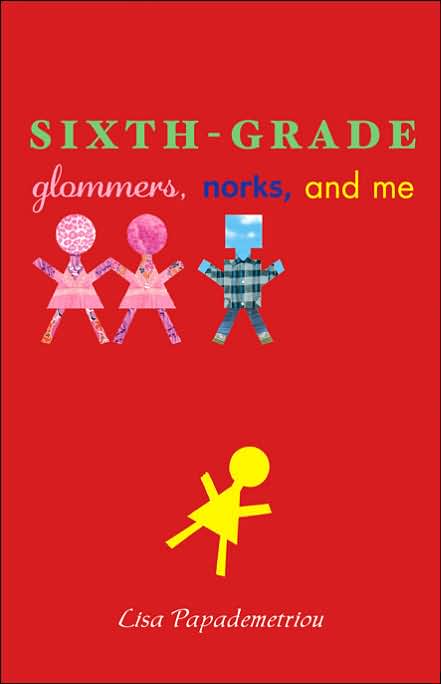 I really liked Allie and her family and athletic friends. They seemed like such genuinely nice people. Kudos to the author for writing an anti-
Gossip Girl
!
I was pleasantly surprised to see that the author lives in Northampton, Massachusetts, which is relatively close to my section of Connecticut. It was just one of those fun tidbits to learn about an author, especially one whose book you enjoyed!
This one gets seven stars. It was the perfect Summer read - light, yet potent, and fast. The reality of change in relationships was handled very well and I came away from the book with a warm, fuzzy feeling and a smile. It is definitely recommended!
Rating: ★★★★★★
★
☆☆☆