Here goes this week's Library Loot!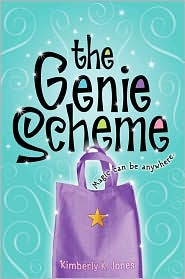 When Janna impulsively buys a winter hat for a bag lady, she expects nothing in return. But Janna's kindness pays off in a big way when the bag lady turns out to be a genie! Now Janna is the genie's master and she couldn't be happier, especially when she learns that the "three wishes" rule is strictly for fairy tales!
Before long, Janna's room is overflowing with clothes and gadgets — but things aren't quite as simple as they seem. Making wishes comes with its own set of rules, and Janna discovers that "unlimited" has some...well, limits. Genies can't make something out of nothing, so everything that Janna wishes for is taken from somebody else. Oops. And then there's the problem of genie wattage — there's only so much of it, and Janna is using it up faster than she'd like. What's a greedy girl to do?
With insight, warmth, and a refreshing dose of humor, Kimberly K. Jones puts a new twist on the old adage "Be careful what you wish for."
This new revised edition of the third book about Paddington captures all the playfulness of the incorrigible little bear. Living with the Brown family in London, Paddington has a talent for getting into trouble. His intentions are always the best, but he is seldom far from disaster. While his independent spirit and curious nature often get him into sticky situations, Paddington is always loved for the cheer he brings, and his stories have been a source of delight for young readers ever since he first appeared on the scene more than thirty years ago. Now, in an updated edition with a delightful new jacket by Diane DeGroat, Paddington is sure to capture the hearts of a new generation of children.
Unabridged audiobook on CD.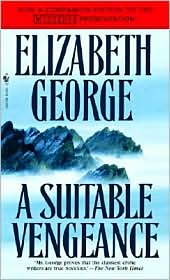 Award-winning author Elizabeth George gives us an early glimpse into the lives of Detective Inspector Thomas Lynley, forensic scientist Simon Allcourt-St. James, and Lady Helen Clyde in a superlative mystery that is also a fascinating inquiry into the crimes of the heart. Lynley, the eighth earl of Asherton, has brought to Howenstow, his family home, the young woman he has asked to be his bride. But the savage murder of a local journalist is the catalyst for a lethal series of events that shatters the calm of a picturesque Cornwall village and embroils Lynley and St. James in a case far outside their jurisdiction—and a little too close to home. When a second death follows closely on the heels of the first, Lynley finds he can't help taking the investigation personally—because the evidence points to a killer within his own family.
Unabridged audiobook on cassette.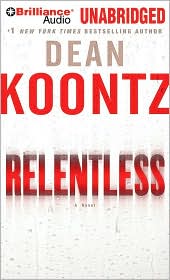 #1 New York Times bestselling master of suspense Dean Koontz delivers a mesmerizing new thriller that explores the razor-thin line between the best and worst of human nature—and the anarchy simmering just beneath society's surface—as a likeable, successful family man is drawn into a confrontation with a foe of unimaginable malice….
Bestselling novelist Cullen "Cubby" Greenwich is a lucky man and he knows it. He makes a handsome living doing what he enjoys. His wife, Penny, a children's book author and illustrator, is the love of his life. Together they have a brilliant six-year-old, Milo, affectionately dubbed "Spooky," and a non-collie named Lassie, who's all but part of the family.
So Cubby knows he shouldn't let one bad review of his otherwise triumphant new book get to him—even if it does appear in the nation's premier newspaper and is penned by the much-feared, seldom-seen critic, Shearman Waxx. Cubby knows the best thing to do is ignore the gratuitously vicious, insulting, and inaccurate comments. Penny knows it, even little Milo knows it. If Lassie could talk, she'd tell Cubby to ignore them, too.
Ignore Shearman Waxx and his poison pen is just what Cubby intends to do. Until he happens to learn where the great man is taking his lunch. Cubby just wants to get a look at the mysterious recluse whose mere opinion can make or break a career—or a life.
But Shearman Waxx isn't what Cubby expects; and neither is the escalating terror that follows what seemed to be an innocent encounter. For Waxx gives criticism; he doesn't take it. He has waysof dealing with those who cross him that Cubby is only beginning to fathom. Soon Cubby finds himself in a desperate struggle with a relentless sociopath, facing an inexorable assault on far more than his life.
Fearless, funny, utterly compelling, Relentless is Dean Koontz at his riveting best, an unforgettable tale of the fragile bonds that hold together all that we most cherish—and of those who would tear those bonds asunder.
Unabridged audiobook on CD.
Paddington, the most endearing bear from Darkest Peru, first charmed American audiences forty years ago. Now a new generation will surely be won over by Paddington's particular brand of preposterous humor and gentle satire. The Browns first meet Paddington on a railway platform in London. He is sitting on a battered suitcase, wearing an odd-looking hat and a sign around his neck that reads, "Please look after this bear. Thank you." And that is just what they do, unaware that home will never be the same once Paddington becomes a member of the family. For an earnest, gentle, and well-meaning bear, poor Paddington has an absolute talent for getting into trouble.
Unabridged audiobook on CD.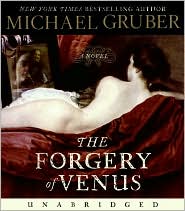 An artist born outside his time, Chaz Wilmot can paint like Leonardo, Goya, Gainsborough—and he refuses to shape his talent to fit the fashion of the day. His unique abilities attract the attention of Werner Krebs, an art dealer with a dark past and shadier present, and soon Wilmot is working with a fervor he hasn't felt in years. But his creative burst is accompanied by strange interludes—memories that are not memories . . . and he begins to wonder if he is really the person he believes he is. When a previously unknown masterpiece by the Spanish painter Velázquez is discovered, the artist suddenly finds himself lost in a mirrored house of illusions—and propelled into a secret world of greed, lies . . . and murder.
Unabridged audiobook on CD.