Mailbox Monday is hosted by The Printed Page and is where we share all the books we received in the mail over the past week. I, personally, am no longer going to include books I receive for review, since they're already covered in their individual New Book Arrival posts.




Game over? Belle is starting to wonder if she should call time on the call girl business: get a day job, a life free from secrets and have a 'normal' relationship with the Boy. But will Belle cope with the nine-to-five, a staggering decline in her underwear budget and no more paid sex? As Belle explores life and love after the game, her story is frank, smart and refreshingly honest. Punctuated with advice, anecdotes and reflections in her inimitable voice, this is a novel of secrets and lies, scabrous wit and more than a little lust.

Received as a lovely early birthday gift from my friend abroad!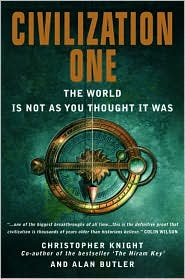 There must have been a Civilization One: a highly advanced precursor to what is currently the earliest recognized civilization. That's the astounding revelation from a powerful duo of writers that includes the author of the bestselling The Hiram Key. Christopher Knight and Alan Butler's startling conclusion comes from their quest to crack the mystery of the ancient "megalithic yard"—an incredibly precise unit of measurement that's based on a deep understanding of the solar system. It seems beyond the comprehension of the supposedly unsophisticated people of Stone Age Britain, and yet not only is it visible in the thousands of megalithic structures built in Britain and France, but this measurement keeps recurring throughout nature and science.

The implications of the authors' breakthrough discovery go far beyond the idea of a super-science or prehistory: they indicate a grand plan that will have far-reading theological ramifications.

Received from my wonderful friend abroad as an early birthday gift!






Kara Martinez has been trying to be "normal" ever since the accident that took her father's life when she was eleven years old. She's buried the caliente side of her Mexican heritage with her father and tried to be the girl her rigid mother wants her to be — compliant and dressed in pink, and certainly not acting out like her older brother Jason. Not even Danielle, her best friend at Valdez High, has seen the real Kara; only those who read her anonymous blog know the deepest secrets of the Sign Seer.

Because Kara has a gift — one that often feels like a curse. She sees signs, visions that are clues to a person's fate, if she can put together the pieces of the puzzle in time. So far, she's been able to solve the clues and avert disaster for those she's been warned about — until she sees the flash of a gun on a fellow classmate, and the stakes are raised higher than ever before. Kara does her best to follow the signs, but it's her heart that wanders into new territory when she falls for a mysterious guy from the wrong side of town, taking her closer to answers she may not be able to handle. Will her forbidden romance help her solve the deadly puzzle before it's too late...or lead her even further into danger?

From PaperBackSwap for my friend abroad.






This is an astonishingly candid insight into the world of Billie Piper. Famous since the age of 15 – first as the face of Smash Hits, then as a pop singer with three No.1 hits in less than three years – Billie Piper has won over the critics and the British public for a second time by re-inventing herself as an actress in BBC productions of Much Ado About Nothing, The Canterbury Tales and, of course, Doctor Who.

And that's just the professional Billie. In this book, for the first time, she talks honestly about her whirwind romance and marriage to Chris Evans, about her battles with anorexia and the dark side of teen fame. Moving, funny and honest, this is a page-turning read by one of the nation's favourite stars.

Received as an early birthday gift from my wonderful friend abroad!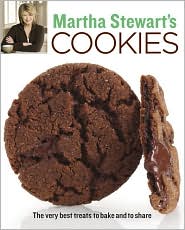 The perfect cookie for every occasion.

Cookies are the treat that never disappoints. Whether you're baking for a party or a picnic, a formal dinner or a family supper–or if you simply want something on hand for snacking–there is a cookie that's just right. In Martha Stewart's Cookies, the editors of Martha Stewart Living give you 175 recipes and variations that showcase all kinds of flavors and fancies. Besides perennial pleasers like traditional chocolate chip and oatmeal raisin, there are other sweet surprises, including Rum Raisin Shortbread, Peppermint Meringue Sandwiches with Chocolate Filling, and Lime Meltaways.

Cleverly organized by texture, the recipes in Martha Stewart's Cookies inspire you to think of a classic, nostalgic treat with more nuance. Chapters include all types of treasures: Light and Delicate (Cherry Tuiles, Hazelnut Cookies, Chocolate Meringues); Rich and Dense (Key Lime Bars, Chocolate Mint Sandwiches, Peanut Butter Swirl Brownies); Chunky and Nutty (Magic Blondies, Turtle Brownies, White Chocolate-Chunk Cookies); Soft and Chewy (Snickerdoodles, Fig Bars, Chewy Chocolate Gingerbread Cookies); Crisp and Crunchy (ANZAC Biscuits, Chocolate Pistachio Biscotti, Almond Spice Wafers); Crumbly and Sandy (Cappuccino-Chocolate Bites, Maple-Pecan Shortbread, Lemon-Apricot Sandwiches); and Cakey and Tender (Lemon Madeleines, Carrot Cake Cookies, Pumpkin Cookies with Brown-Butter Icing).

Each tantalizing recipe is accompanied by a lush, full-color photograph, so you never have to wonder how the cookie will look. Beautifully designed and a joy to read, Martha Stewart's Cookiesis rich with helpful tips and techniques for baking, decorating, and storing, as well as lovely gift-packaging ideas in standout Martha Stewart style.

Received as an early birthday gift from my wonderful friend abroad!