Mailbox Monday is hosted by The Printed Page and is where we share all the books we received in the mail over the past week. I, personally, am no longer going to include books I receive for review, since they're already covered in their individual New Book Arrival posts.




When a naval cruiser sinks in mysterious circumstances in the North Sea, all aboard are lost. Rose is saddened to learn that the brother of her friend, Keisha, was among the dead. And yet he appears to them as a ghostly apparition, begging to be saved from the coming feast...the feast of the drowned. As the dead crew haunt loved ones all over London, the Doctor and Rose are drawn into a chilling mystery. What sank the ship, and why? When the cruiser's wreckage was towed up the Thames, what sinister force came with it? The river's dark waters are hiding an even darker secret, as preparations for the feast near their conclusion...Featuring the Doctor and Rose as played by David Tennant and Billie Piper in the acclaimed hit series from BBC Television, this work is written by Justin Richards. It is read by David Tennant, and includes author interview by David Darlington of "Doctor Who Magazine".

From BookMooch.com.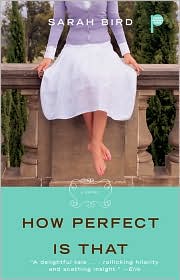 Blythe Young—a wannabe Texas princess, a heroine as plucky, driven, and desperate as Vanity Fair's Becky Sharp—is plummeting precipitously from up- to downstairs, banging her head on every step of the Austin social ladder as she falls. Not unlike the country as a whole, Blythe has surrendered to a multitude of dubious moral choices and is now facing the disastrous consequences: bankruptcy, public humiliation, a teensy fondness for the pharmaceuticals, and no Pap smear for ten years. But worst of all, she is forced to move back into the fleabag co-op boardinghouse where she lived when she was a student at the University of Texas.

Though Blythe cares much more about the ravaged state of her nails, and how to get the ingredients for Code Warrior—Blythe's proprietary blend of Stoli, Ativan, and Red Bull that keeps everything in focus—her soul is hanging in the balance. Only when she is in danger of losing the one friend who's been her true moral center is she ready to face her sins and make amends.

And her penance is merciless: she must find a way to lure her former socialite friends into the tofu tenement she has been reduced to. Little does Blythe know that the ensuing collision between the pierced, tattooed, and dreadlocked inhabitants and the pampered, Kir-sipping socialites offers the only hope of finding a way out of her moral quagmire.

For a friend abroad.