The publisher, Pocket Books, generously sent me a copy of The Calling for review.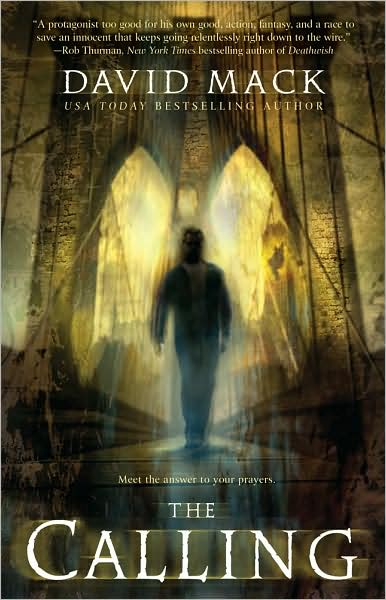 Meet the answer to your prayers.
HEAR THE CALLING.
No one would guess by looking at Tom Nash that he's extraordinary, and that's just fine with him. A tall, broad-shouldered jack-of-all-trades from Sawyer, Pennsylvania, Tom has a knack for fixing things. He also hides a secret talent: he hears people's prayers. Stranger still, he answers them. Maybe it's because he's a handyman, but Tom feels compelled to fix people's problems. Which is all well and good — until the soul-shattering plea of a terrified girl sends him on the darkest journey of his life…
SEEK THE TRUTH.
Heeding the call and leaving his home for New York City, Tom discovers a secret world beyond the range of mortal perception — a world of angels and demons and those who serve them. With the guidance of a knowing stranger named Erin, Tom learns that he himself is one of The Called, born with a divine purpose and a daunting task: to help the powers of Heaven in the war against the agents of Hell, an army of fallen angels known as the Scorned. Thrust into an epic battle of the sacred and the profane, Tom Nash must find the girl who prayed for his help — because her fate will determine whether humanity deserves to be saved, or damned for all eternity…