Charlie Sinclair plays guitar in a rock band and works on an assembly line.

His best friend is a drug addict. The girl he wants is unattainable. His apartment is filled with mice. People in the audience throw bottles at him. His mother has a creepy new boyfriend. The kids from his old neighborhood hate him. The band's manager is clueless.

This is the story of one week in Charlie Sinclair's life. One week that changed him forever.

Charlie finds success. But in a way he does not expect. He never gives up. He's a Pistonhead.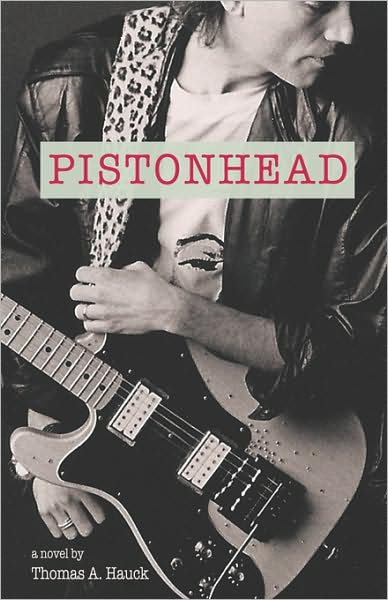 Received from the author for review.
I immediately liked the main character, Charlie. I'm certainly not a music type person, so that all went over my head, but I bonded with Charlie's assembly line since I did lovely temp jobs like that during summers in college. Assembly works sucks - especially when it involves paper!
This one gets seven stars. This was very well written, with a nice, easy to follow story. I especially enjoyed that this was a very real story, with real characters. Everyone was, while not entirely likable, someone you could really meet in real life. It made for a very comfortable feeling story that left you smiling at the end. This is definitely recommended for music lovers and everyone else who just loves a good story.
Rating: ★★★★★★
★
☆☆☆