Back by popular demand, the four full-color gift editions of the original Pooh classics are available again. These elegant books, larger in format than the classic editions, include all of Ernest H. Shepard's illustrations, each meticulously hand-painted in delicate watercolors. Here are the two great storybooks chronicling the adventures of Christopher Robin and all the inhabitants of the Hundred Acre Wood, as well as the two charming volumes of poems. Bright in color and true in spirit, these are books for giving--To Pooh fans of all ages.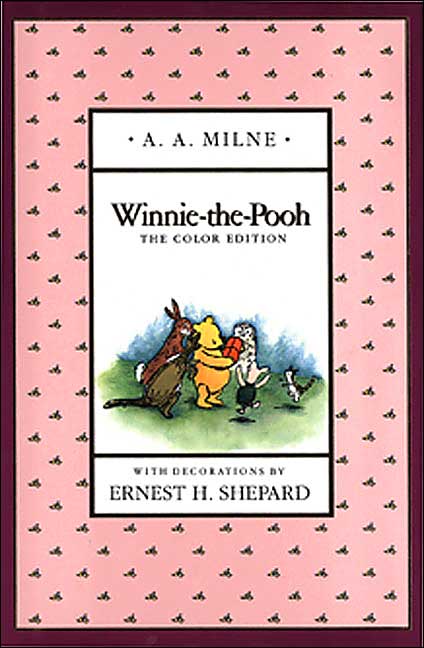 After I completed the
Have You Read More Than 6 of These Books?
survey I realized that I hadn't read Winne-the-Pooh since I was a child so I decided to pick it up the next time I went to the library.
I must say that reading Pooh as an adult I was not overly impressed. I probably wouldn't even read Pooh to my kids, if I had kids. I much prefer
The Wind In the Willows
.
This one gets six stars.
Pooh
was certainly a product of its time. While the stories were cute, and Piglet was adorable, there was just something missing in it for me. According to my father I was never really into it as a child either, so perhaps it was not best not to reread it as an adult.
Rating: ★★★★★★
☆
☆☆☆