Here goes this week's Library Loot!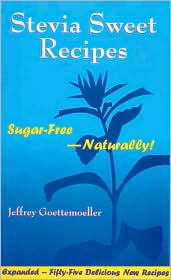 Stevia is an herbal sweetener which, in its extracted form, is over 200 times sweeter than sugar! Non-glycemic, safe, and virtually calorie free, Stevia offers a healthy, natural alternative to cooking with refined sugar or artificial sweeteners.
This book offers over a hundred sixty-five recipes, developed in the Goettemoeller family kitchen, using Stevia as a sweetener. Learn how to incorporate this amazing herb into your own recipes and begin to sweeten your cookies, cakes, pies, puddings, jellies, jams, salads, sauces, side dishes and main courses the natural way - with Stevia!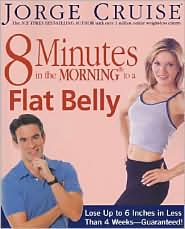 Lose up to 6 inches of belly bulge in less than 4 weeks -- guaranteed!
Heart attack. Breast cancer. High blood pressure. These are all good reasons to lose that fat around your middle. And now, whether you're new to the Jorge Cruise weight-control plan or not, 8 Minutes in the Morning to a Flat Belly will help you lose up to 6 inches of belly bulge in less than 4 weeks -- guaranteed! The Jorge Cruise secret is to restore your metabolism by creating new lean muscles that burn fat and shrink the size of your belly.
Each day you'll do a simple Cruise Move routine that is specialized to sculpt your belly and take just 8 minutes. You'll also get a delicious meal plan with the essential muscle-making materials you'll need to create your new body. All with NO counting of calorie or banning of foods. Empowering visualizations will help you conquer the emotional eating that may be sabotaging your efforts. Success stories from Jorge Cruise clients will help keep you inspired. You have nothing to lose except inches of belly fat!