Mailbox Monday is hosted by
The Printed Page
and is where we share all the books we received in the mail over the past week. I, personally, am no longer going to include books I receive for review, since they're already covered in their individual
New Book Arrival
posts.
Starfall - a world on the edge, where crooks and smugglers hide in the gloomy shadows and modern technology refuses to work. The pioneers who used to be drawn by the hope of making a fortune from the mines can find easier picking elsewhere. But they still come - for the romance of it, or old-fashioned organic mining. Or in the hope of finding the lost treasure of Hamlek Glint - scourge of the spaceways, privateer, adventurer and bandit. Will the TARDIS ever work again? Is Glint's lost treasure waiting to be found? And does the fabled Resurrection Casket - the key to eternal life - really exist? With the help of new friends, and to the horror of new enemies, The Doctor and Rose aim to find out...
Mickey is startled to find a statue of Rose in a museum - a statue that is 2,000 years old. The Doctor realizes that this means the TARDIS will shortly take them to Ancient Rome, but when it does, he and Rose soon have more on their minds than sculpture. While the Doctor searches for a missing boy, Rose befriends a girl who claims to know the future. But then the Doctor stumbles on the hideous truth behind the statue of Rose - and Rose herself learns that you have to be very careful what you wish for...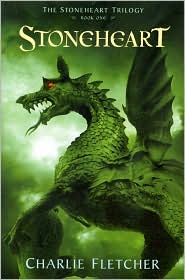 A city has many lives and layers. London has more than most. Not all the layers are underground, and not all the lives belong to the living. A twelve year old boy named George Chapman is about to find this out the hard way. On a school trip he's punished for something he didn't do. In a tiny act of rebellion, he lashes out at a small carving on the wall--unexpectedly breaking it off. And then something horrible does happen: a stone Pterodactyl unpeels from the wall and starts chasing him. George is already running before his mind starts trying to tell him this is impossible.