From the New York Times bestselling author of Raising Atlantis and The Atlantis Prophecy comes an explosive new international thriller jam-packed with political and prophetic intrigue.
Beneath the city of God,

A centuries-old secret awaits.

And every power on earth wants it.
The adventure begins with the wreckage of a sunken Nazi submarine and a shocking legacy of Hitler's quest for Atlantis. Archaeologist Conrad Yeats discovers in the ruins of the Third Reich the key to an ancient conspiracy that reaches the highest levels of every major government. Suddenly Yeats is plunged into a deadly race across the Mediterranean, hunted by the assassins of an international organization that will stop at nothing to ignite global Armageddon and revive an empire. And only Serena Serghetti, the beautiful Vatican linguist he loved and lost, can help him save the world from the Atlantis Revelation.
Praised by the biggest names in thrillers,
The Atlantis Revelation
is an unforgettable blockbuster.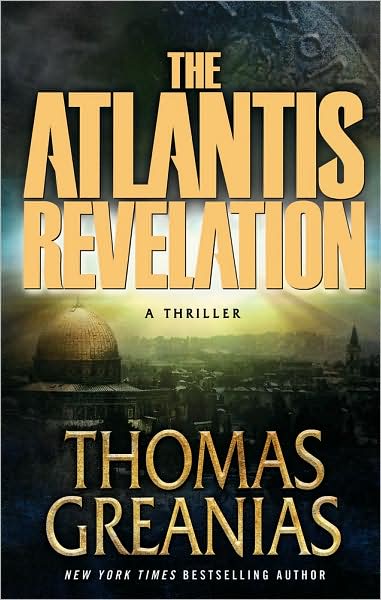 Received from the publisher for review.
First off I must say that I haven't read the author's first two books in the series so that, of course, affects my experience.
The book certainly throws you directly into the action and continues throughout the fast paced, quick read. The pervading stink of wealth and the descriptions of billionaires and their playtimes because rather wearing quite quickly.
This one gets three stars. For an adventure novel it was really rather boring with characters that did not even manage to be marginally likable. The religious overtone was also irksome. And the ending was just plain lame. The book really just didn't do much for me. It was okay, but not wonderful by any means.
★★
★
☆☆
= Liked It