START INTERCEPT
SPORADIC NEW REPORTS INDICATE CHAOS AND VIOLENCE SPREADING THROUGH U.S. CITIES. AN UNKNOWN EVIL IS SWEEPING THE PLANET. THE DEAD ARE RISING TO CLAIM THE EARTH AS THE NEW DOMINANT SPECIES IN THE FOOD CHAIN.
INTERCEPT COMPLETE
SURVIVOR,
In your hands is the handwritten journal depicting one man's struggle for survival. Trapped in the midst of global disaster, he must make decisions; choices that ultimately mean life, or the eternal curse to walk as one of them.
ENTER IF YOU WILL INTO HIS WORLD. THE WORLD OF THE UNDEAD.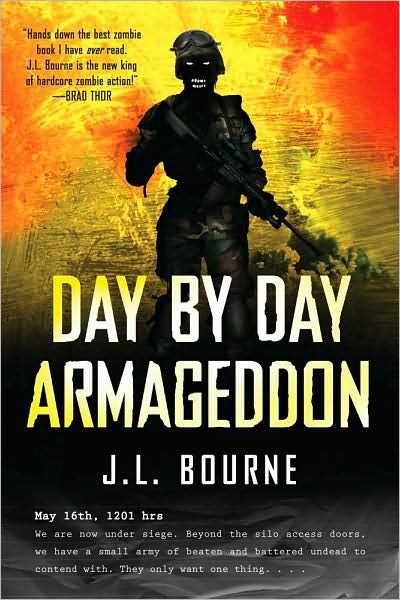 Received from the publisher for review.
I don't normally do zombie books or apocalyptic fiction, but this was really remarkably good, but not something you want to read before bed!
This one gets four stars. It was well written, with an excellent level of suspense which was consistently maintained throughout the book. I found the book immediately engrossing as well. It is part of a series, so it felt somewhat unresolved at the end. Overall, I found this surprisingly good!
★★★★
☆
= Really Liked It