Ecoholic is an eye-opening guide to separating the green from the greenwashed in the maze of products lining our shelves. Unlike other eco guidebooks, Ecoholic names names and gives you the dirt on what not to buy and why, as well as the dish on great clothes, beauty products, home supplies, and more.
We all know that the earth is in trouble, but we're often left scratching our heads over how to change things. How do we avoid poisoning the planet and ourselves with the products we slather on our scalps and squirt onto our floors? And what safe alternatives actually get the job done?
Filled with tips on everything from which seafood is safe to eat to getting the hormone disruptors out of your kids, your carpets, and your love life, Ecoholic is a witty and indispensable guide to the small ecochoices that make the biggest difference.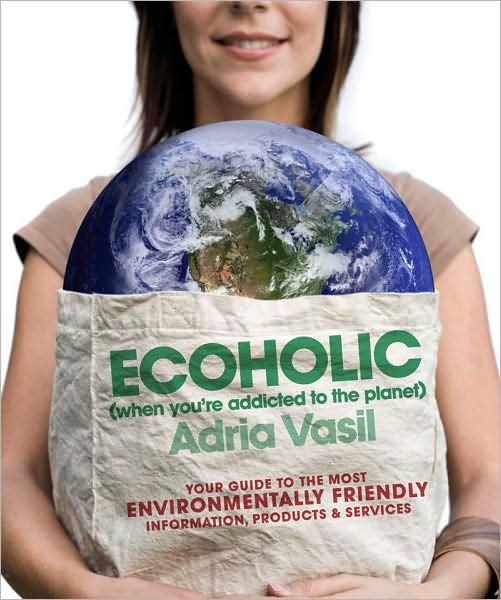 Received from the publicist for review.

This was certainly for the upper middle class as it discusses designer organic jeans and pricey skin care lines that Julia Roberts uses. Other suggestions, such as the Slow Food Movement, just reinforced the author's view. The book is definitely not meant for the average person who does not get two hours for lunch and can't afford $20 for 8 ounces of artisinal cheese. It would have been significantly better had the author even considered those outside her own class and included more options that don't require an Amex black card.

This one gets four stars. While I enjoyed it, it could have included more less expensive options. I did enjoy the wide range of subjects covered, from jewelry to eco-friendly sex, which are not normally seen in "green" books. This is a comprehensive guide for the interested, and a solid reference to refer to again and again.

★★★★☆ = Really Liked It