Sit! Stay! Eat! Celebrate!

Trixie has plenty of advice for sniffing out the true spirit of Christmas, keeping the holidays stress free, and finding that perfect gift - you can never go wrong with hot dogs!

CHRISTMAS IS GOOD! is an irresistible stocking stuffer full of furry tidbits to maximize yuletide fun -- including caroling with cats (if necessary), baking tasty sausage, peanut-butter Christmas biscuits, and making yourself fluffier for all the holiday parties. It's the ultimate guide to Christmas cheer for pet lovers everywhere!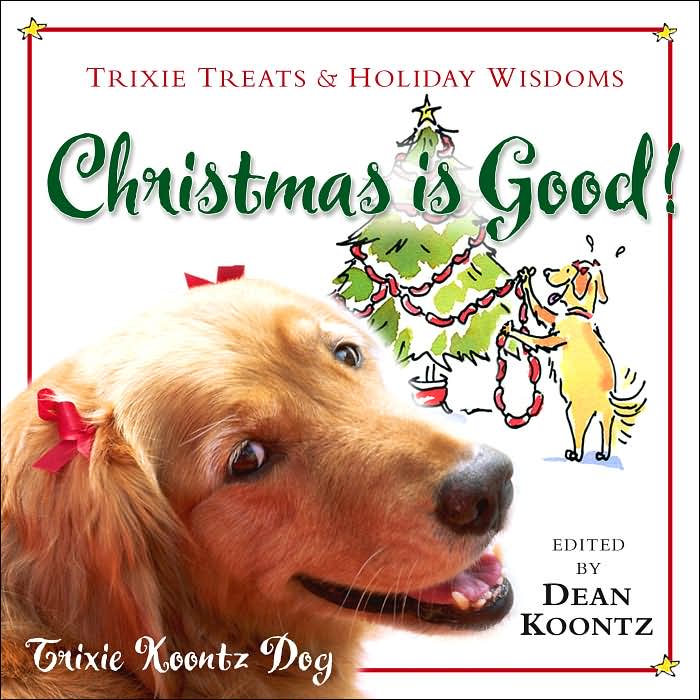 My favorite quote of the book was:


"If caught being naughty, look cute. Always works."
This one gets seven stars. It was adorable with cute illustrations and pretty pictures of Trixie herself. Sybll, the cartoon chihuahua, was adorable! This would certainly make a lovely gift for dog lovers and Koontz fans alike!
Rating: ★★★★★
★★
☆☆☆