Dan Mason is the all-American boy whose dreams are as big as the Chicago skyline. Armed with a ninety-two mile per hour fastball and a raging passion for success, Dan is drafted by the Detroit Tigers in the eighth round following his senior season in high school. Rather than sign a professional contract, Dan elects to take his blue eyes and golden arm south to the University of Georgia, where he meets the girl of his dreams, southern belle Anna Jean Simpson.

On the verge of achieving both of his lifelong dreams, pitching in the major leagues and conquering the affections of the beautiful Anna Jean, fate conspires against young Dan, and he encounters a series of seemingly random blows. As Dan endures constant heartache and loss, he struggles with his faith, attempts to repair a fractured relationship with his mother, and tries to hold onto his wife and daughter.

When fortune steps in and Dan gets a second chance at life, a strange confluence of events presents him with the opportunity to pay forward the favor bestowed on him by a person he never even knew; that is if he can find the pluck to pull it off.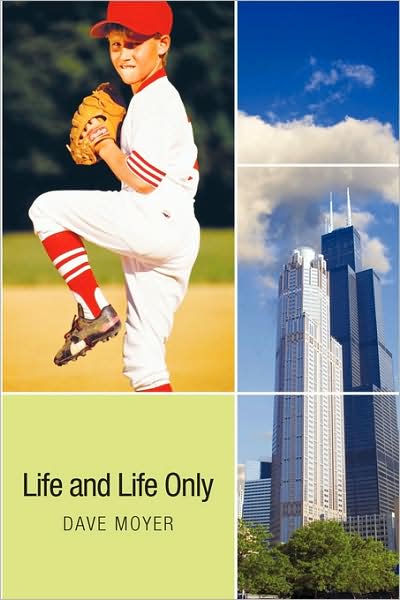 Received from the author for review.

This was somewhat a departure from my normal reading, but I found it generally quite intriguing. There were some simply heartbreaking moments for the characters where I truly felt for them, but I felt a bit disconnected at other times. I'm not sure if this was because I'm a girl, or what. The story itself was very good.

This one gets three stars. It was very well written, and an interesting story. It was more of "guy" oriented story, but everyone will find some connection to it. There's a very realistic quality to the characters and their situations and actions that was very appealing. I think I can safely recommend this to baseball fans and general fiction readers alike.

★★★☆☆ = Liked It