Have You Ever wondered . . .

Why every year, pine needles from the Christmas tree find their way into rooms no one has been in?

Or why, at least one of your favorite tree ornaments is found broken no matter how carefully they were packed away the year before?

And who is it that rips the small holes in the wrapped presents under the tree?

Enter the magical festive world of the Christmas 'Tree-Dwellers', as Larry, a Christmas snowman, wakes up after the long sleep in the Christmas box, to find his brother is missing.

Desperate to find him before Christmas, Larry, along with his girlfriend Debbie, a newcomer Splint, and Larry's companion Tinsel, break the laws of the 'Tree-Elders' and escape down the tree and away into the house, to look for clues.

Away from the safety of the tree and in an unfamiliar world, the Dwellers stumble upon a dark and sinister secret that threatens their entire world.

Can Larry and the group make it back to the tree in time to warn the others, and finally uncover the truth behind the 'Secrets Of A Christmas Box'?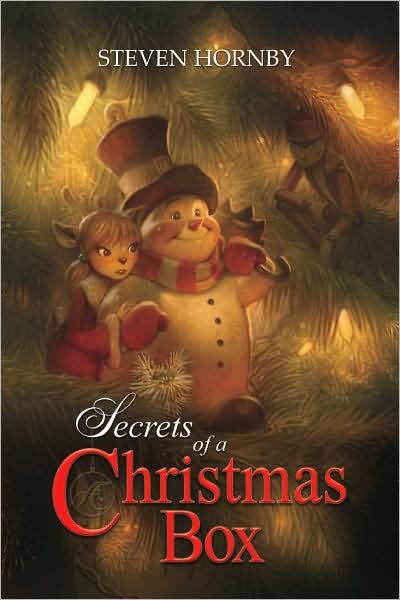 Received from the publisher for review.

This one gets three stars. The story was charming and left you with a smile. The pencil drawings were adorable and really helped to add to the text without being at all overpowering or annoyingly placed. I think children would genuinely enjoy the story.

★★★☆☆ = Liked It