From much-loved fashion maven and New York Times bestselling author Nina Garcia comes her most indispensable style primer yet—this one focused on looking timelessly chic, all while saving money!
Armed with Nina's no-fail The Style Strategy, fashionistas will not only discover a myriad of shopping alternatives sure to help them attain high-end looks at lower prices, but also learn how to maximize what they already have through maintenance, ingenuity, and creative style choices. Step by step, Nina helps readers honestly answer three key questions—What do I have? What do I need? What do I want?—before making purchases, so they can effectively eliminate any unnecessary spending.
This book also celebrates some of the most extraordinary women of the past, who remained admiringly fashion-forward during their own era's economic hardships.
Part of the growing classic collection from Nina Garcia, which already includes The Little Black Book of Style and The One Hundred, The Style Strategy is a must-have for this season and all seasons!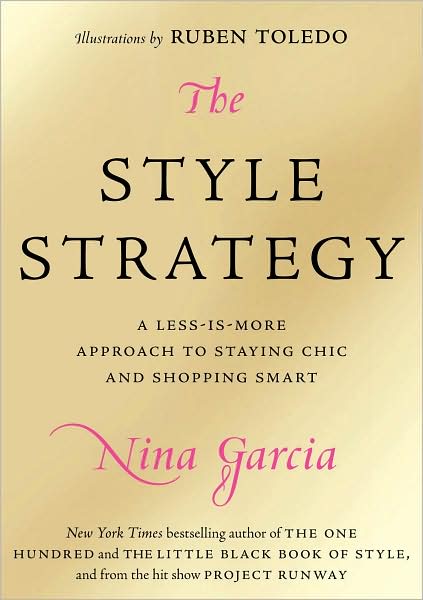 From the library.
I love Nina Garcia on
Project Runway
and when I saw she had a new book out I simply had to read it!
My favorite quote was:
New York taught me that being chic isn't about the most expensive dress or the latest trend. It's about being

you

. And being you costs nothing.
This one gets four stars. As with all her books, this was just as stylish as the author. It had a lovely format and look to it that was made only more wonderful by the charming illustrations by Ruben Toledo, which melded perfectly with the text. The author was her usual frank and practical self, which was so nice. This is highly recommended as a gift book for any
Project Runway
or fashion fan, or someone just stuck in another decade.
★★★★
☆
= Really Liked It