In the hustle and bustle of today's busy world, sometimes it's hard enough to hear yourself think, much less take a minute to stop and listen for the voice of God. But learning to recognize God's voice and the many ways in which He speaks is vital for following His plan. This devotional; drawing from How to Hear From God, Knowing God Intimately, and The Power Of Simple Prayer shows the reader through a daily reminder, how God speaks through their own thoughts and feelings, their dreams, and the words of other people. Joyce Meyer reveals the ways in which God delivers His word and the benefits of asking God for the sensitivity to hear His voice. Joyce asks the question, "Are you listening?" and shares how to do just that...on a daily basis.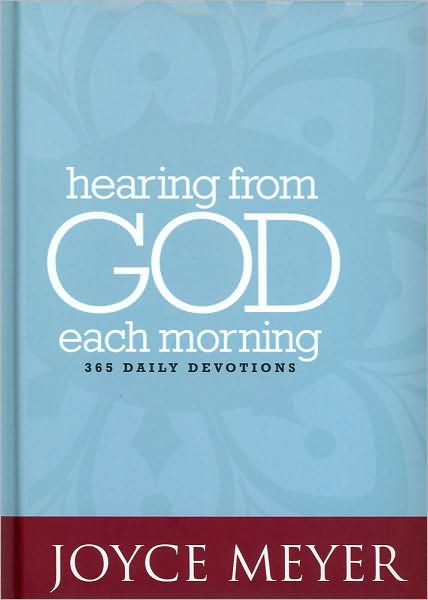 Received from the publisher for review.
While I don't like the author personally, I did appreciate how well written the book was. The daily messages are the perfect size to consume during breakfast to start your day off nicely, or during a quite minute in the day.
This one gets three stars. For someone who ascribes to the author's beliefs this would certainly be a wonderful resource and would make an excellent gift. I will be passing my review copy on to a friend who enjoys the author's message.