All Hanna's wanted since sophomore year is Seth. She's gone out with other guys, even gained a rep for being a flirt, all the while hoping cool, guitar-playing Seth will choose her. Then she gets him — but their relationship is hurtful, stormy and critical, not at all what Hanna thinks a perfect love should be. Bewildered by Seth's treatment of her and in need of understanding, Hanna decides to fulfill her school's community service requirement by spending time with Helen, her terminally ill neighbor, who she's turned to for comfort and wisdom throughout her life. But illness has changed Helen into someone Hanna hardly knows, and her home is not the refuge it once was. Feeling more alone than ever, Hanna gets drawn into an audiobook the older woman is listening to, a fierce, unsettling love story of passion, sacrifice, and devotion. Hanna's fascinated by the idea that such all-encompassing love can truly exist, and without her even realizing it, the story begins to change her.

Until the day when the story becomes all too real...and Hanna's world is spun off its axis by its shattering, irrevocable conclusion.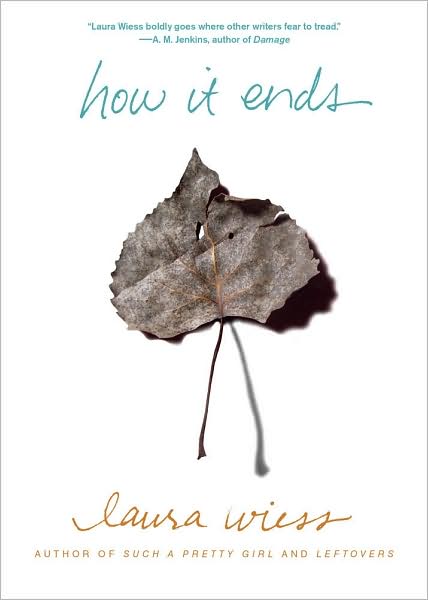 Received from the publisher for review.
This had annoyingly small, eye-straining print which did not start me off in a good mood for reading the book.
This was an incredibly inventive story. You really did, like the characters, yearn to "hear" what was next in the "audiobook". The format was very well done and the writing captured the characters perfectly.
This one gets three stars. I can't say it's my new favorite book, but it was a nice, solid, compelling read that left you at the end of each chapter wanting to dive right into the next.