Over five million listeners tune in to hear Yolanda Adams's Points of Power, a segment in her daily radio show that inspires people by applying biblical truths to present-day realities. In her first book, Yolanda Adams transfers that winning segment into a reader's delight. In this highly accessible manual for daily living, she shares stories from her and others's personal experiences, showing readers how to access God's love and grace in their modern world and troubles. By revealing how Yolanda and other human beings have transcended the world's difficulties, POINTS OF POWER empowers readers to face trouble with confidence in the God who never fails.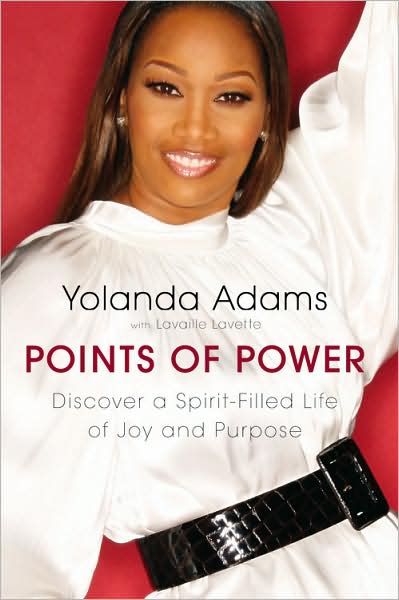 Received from the publisher for review.
This was very well presented. Each Point of Power has its own section which includes a description of the Point as well as two Power Passages (relevant quotes from the bible), a Point of Practice, a Point of Prayer, and 10 Pensive Points which are items to ponder regarding the Point in question.
This one gets three stars. I must say that the book would most likely receive four stars from a fellow member of the author's faith. The book was well written, and well organized, with an upbeat, encouraging feel. You truly felt as if the author is trying to spread her joy of living to her readers.