A calculating killer who calls himself The Teacher is taking on New York City, killing the powerful, the arrogant, the don't-give-a-darnst-about-anyone rich. For some New Yorkers it seems that the rich were getting what they deserve at last. For New York's social elite, it is a call to chaos and terror. The Teacher's message to the wealthy is clear: remember your manners or suffer the consequences!

Detective Mike Bennett is assigned the case. Managing the pressure from his Commissioner, the Mayor, and the New York media would be enough for anyone, but Mike also has to care for his 10 children-who are all under 12 and who all have the flu!

Detective Bennett discovers a secret pattern in the Teacher's lessons-and realizes he has just hours to save New York from the greatest disaster in its history. From the #1 bestselling author who introduced readers to Alex Cross and the Women's Murder Club-comes the continuation of his newest, electrifying series.
Run for Your Life
is his most heart-stopping thriller yet.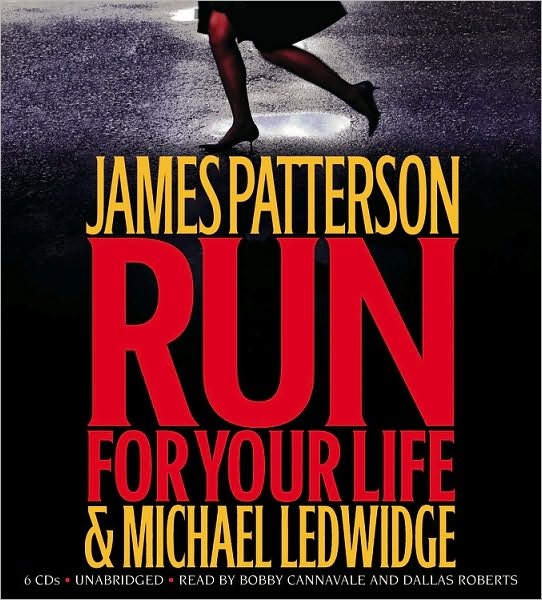 Received from the publisher for review.
I can't recall ever nodding off during a so-called thriller before, but my eyes simply would not say open for this! The readers were infinitely boring and seemed as if they were bored by the material themselves. The story was beyond boring and held not a bit of thrill for me. I tuned out at about chapter one where it is discussed how the main character's children were puking into a bathtub. No, seriously. I mean, how can you continue to listen after crap like that?
This one gets a weak two stars. I felt no need to continue to listen and called it a bust after half a disc. I simply could not be bothered to waste my time on trash like that. Perhaps had I continued it may have improved, but I seriously doubt it.