Liar's Poker meets The Tipping Point meets Mad Men-a hilarious, personal, and sneakily profound chronicle of the past, present, and future of the advertising business.

Adland is a book about advertising. Which is to say, it's a book about every issue and aspect of life on our morally conflicted, culturally challenged, ubiquitously branded planet.

On one level it's the wickedly funny, compelling personal chronicle of the rise and fall of a modern-day ad man; a riveting insider's look at the astonishing transformation taking place in advertising's hottest idea factories; and an introduction to the people whose job is to know what makes us tick, what makes us lean in, what we think we need and don't know that we want.

But take a step back from the tales of lavish shoots, agencies on the brink, and pampered mega-brands and Adland becomes much more: a snapshot of how we live our lives on this earth at this particular moment . . . thirty seconds at a time.

Funny, profound, deeply thoughtful, and utterly unique, this book is both a wildly amusing ride in Adland, brilliantly recounted, and an exploration of the value of life in the information age.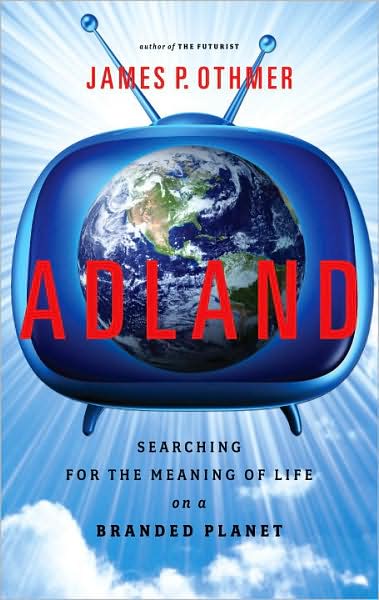 Received from the publisher for review.

My favorite story from the book was where I found this tidbit:


Turd-shrinking cat food. This was what six relatively sane adults and I were talking about, at seven o'clock at night, hunkered over a tinny speakerphone as siren wails rose up from the gloomy crevasse of Madison Avenue seven floors below, drowning out the voices of six other presumably sane adults, enlightened turd-shrinking cat food experts all, hunkered over a tinny speakerphone of their own. In Tokyo.
This one gets three stars. It was immediately engaging, funny, and witty. It could be a bit boring at points, and the stories from the 70s and 80s weren't particularly fabulous, but the stories were amusing overall. The chapter titles were also excellent with gems such as "On Moral Advertising and Other Corporate Oxymorons".
★★
★
☆☆
= Liked It