Do You Know Someone with a Secret?

This book is for every girl with a secret, which pretty much means every one. Our secrets help us, hurt us, and sometimes even haunt us beyond high school. Secrets like:

I hate the way I look.
My boyfriend yells at me.
I'm cheating my way through chemistry.
I lost my virginity and regret it.
I sent a text message about my friend that wasn't true.
I went to a party and didn't tell my parents.
My mom drinks too much.

By revealing the personal stories, struggles, and secrets of other teen girls, Carrie Silver-Stock shows how to deal with everyday stresses by being self-reliant, not silent, and how to get real about what matters. With tips and advice for teens and by teens, you'll learn how to:

• Navigate the ups and downs of dating • Make and keep good friends • Deal with school (the social scene and grades) • Handle family drama • Survive the cyber scene • And more . . .

Thousands of girls are joining the movement to share their secrets, ideas, and stories. What are you waiting for? Visit girlswithdreams.com.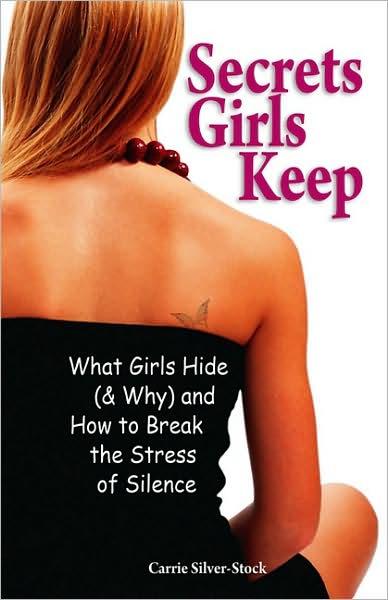 Received from the publisher for review.
This was very well done with chapters that include topics on beauty, boys, friends, family, school, cyberspace, and a comprehensive section on "tough stuff" such as depression, suicide, drugs & alcohol, eating disorders, etc.
This was nicely formatted as well, with great personal stories from girls of all ages to reinforce the text.
This one gets four stars. It was beautifully and respectfully done and did not talk down to readers which was refreshing. It was also quite honest so it is truly an unbiased resource for girls to consult and get answers to tough questions. Although it may be received with an eye roll or two, this would make a lovely gift for the teen girl in your life.