Meet Bailey. After her mailman owner sets off for work, Bailey's not about to stay at home. So, after a quick nap, this feisty pointer dog gets ready to hit the streets. First order of business? Meeting up with her wiener dog friend, Frankie. Together, they go on some exciting adventures-whether it's at the swimming pool, at the park, or eating tacos with Pete the taco man. But watch out! Is that Bailey's owner coming by in his mail truck? Better hide!

Packed with illustrations and adorable photographs of the real-life Bailey, Bailey's Day spurs children's imaginations with the possibilities of what really goes on in a dog's life when they're not looking. The book's vocabulary-building text makes it a must-have for parents and teachers of young readers. Also, Bailey's Day is sure to be a hit with anyone who's ever loved a dog.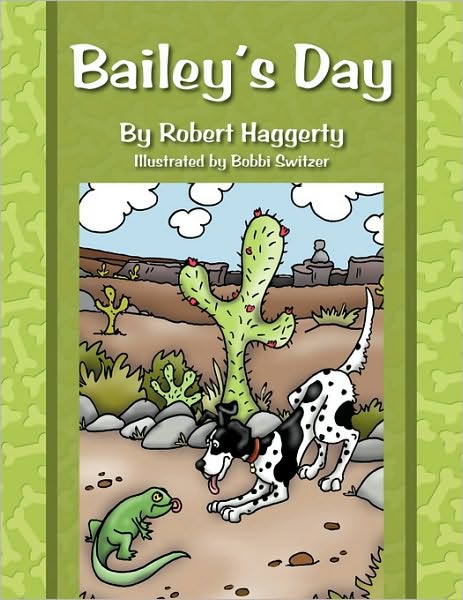 Received from the publisher for review.

This cute children's book was light, fun, and happy and leaves you smiling after reading it. It reminded me a bit of one of Trixie Koontz's books.

This one gets three stars. It was a nice, friendly story with well done illustrations by Bobbi Switzer. The pictures of the real Bailey at the end were a fun addition, as well as the cute picture of the lizard. This is certainly recommended for young readers.