The past Janeal thought had burned away is rising from the ashes.

Years ago, the Gypsy Kumpania where Janeal Mikkado lived was attacked by outsiders. With her best friend about to be consumed by a fire, Janeal had two options: try to save her friend—at serious risk to her own life—or disappear with the million dollars that she had just discovered . . .

But the past is quickly coming back to haunt her. Both the best friend and the boyfriend that she was sure were dead have reappeared in her life, as has someone who knows about the money. There's a debt to be paid for the money she found, but there's an even greater debt she must face—and if the chaff isn't burned from her own heart, it will consume her.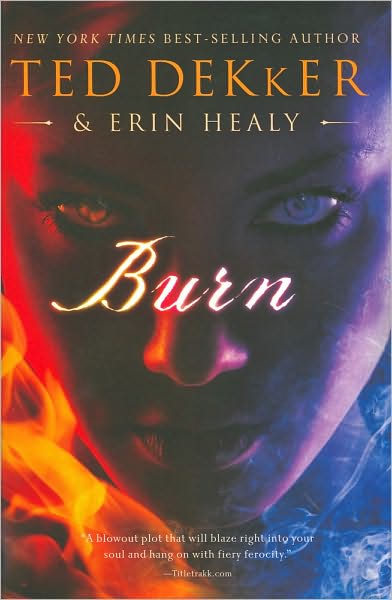 Received from the publicist for review.
This one gets four stars. It immediately sucked you right in to the fascinating story and although it was a fat book at 350 plus pages I didn't mind since it was so darn good. The incredible level of detail made me feel as if I was right there in the story with the characters. The chapters were short enough to provide nice breaking points, but I didn't want to stop reading the story because it was so engrossing. The ending left me with a shiver and a "damn, that was good!" feeling. The twists and turns were awesome and I totally did not see that ending coming! This is definitely recommended! I enjoyed this so much that I already requested the duo's first book, Kiss, from the library and am eagerly awaiting their next release, as well as Erin Healy's upcoming solo debut.