When Marian, an earnest romantic and idealist, goes missing in the Himalayan kingdom of Bhutan, her twin sister Ruthie, a pragmatic skeptic, journeys from Canada to search for her. When Ruthie uncovers Marian-s passion for a Bhutanese monk and her hazardous trek over a mountain pass to Tibet, she fears the worst. And those fears only intensify when a sinister Tibetan reveals that he is also in pursuit of Marian. As the sisters struggle to reach each other, they must overcome the demands of their own hearts and spirits. In easy, poetic prose, Elsie Sze paints an enchanting picture of Bhutan as she spins a tale of mystery, adventure, and romance, recounting the two sisters- physical and spiritual journeys to find each other and their true selves.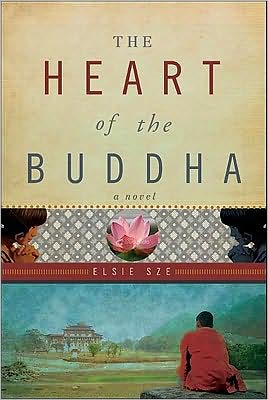 Received from the publicist for review.

This one gets three stars. It was an interesting story and very well written with nice short chapters. This fascinating journey through a foreign land felt almost like an 1800s travel journal from an English lady except, of course, it was set in 1998. As it was set abroad some of the people, place, and thing names were a bit distracting, being in a foreign language. The religious discussions were also a bit wearing at times, but they weren't annoying enough to make me abandon the book. Fans of a lighter toned literature should find this an intriguing read.