"Plain-Written Poems" are not for plain people, but, rather, for normally intelligent readers who are fed up with what's published as poetry today -- totally undisciplined lines broken in ways that make absolutely no sense and, worse, lines that say nothing to you. This down-to-earth poet works hard to make his poems easily understandable and a delight to read as he pulls your eyes smoothly down the page, getting meaning from every word and with you ending with your own word of "YES!"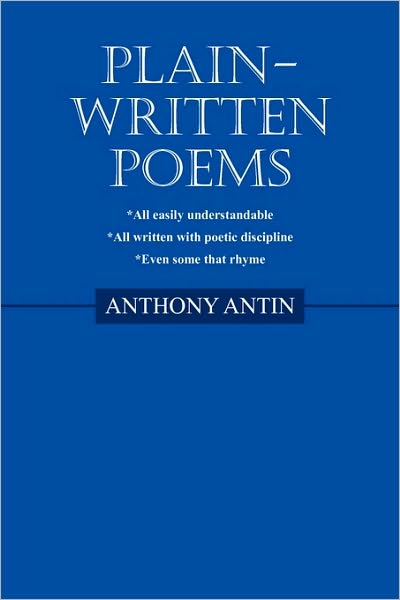 Received from the publisher for review.

I'm not a poetry lover at heart (I just don't get it and I don't care to get it normally) so this slim book, just 38 pages, was right up my alley.

My favorite quote from the book appeared in the introduction:


In fact, it seems the deeper the ambiguity supposedly the more heavyweight the poem, e.g. poems in The New Yorker.
Some of my favorites poems from the book include:
Love in Old Age
and
Animal Adultery
.
This one gets three stars. It was a refreshing, light, nice read. Although it is poetry, it isn't
poetry
, so it is good for all readers. Very well done and recommended.