Bossy, impulsive, yet hopelessly romantic, Agatha is dreading the upcoming marriage of her ex-husband, James Lacey. Although she has set her sights on a handsome and beguiling new Frenchman, she can't quite stop obsessing about James.
Her best intentions to move on with her life are put on hold when James's young bride is shot to death just minutes before saying "I do," and Agatha is named the prime suspect. Agatha's sleuthing sidekick Toni stands ready to help find the real killer, but the case proves trickier than ever.
Will her name be cleared, or has the outrageous Agatha finally had her last romp?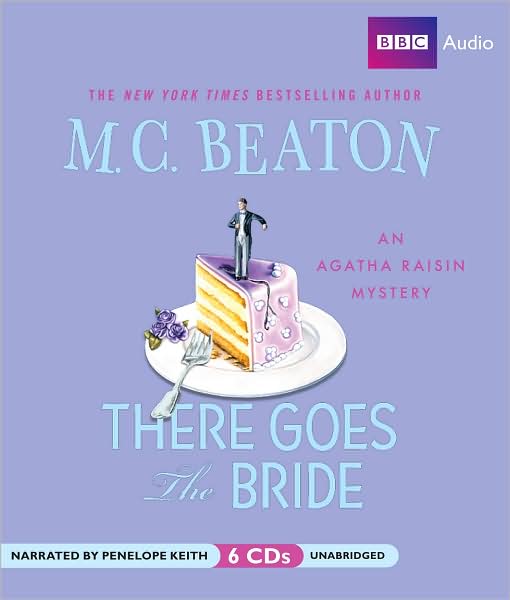 From the library.
Penelope Keith was not the best reader for the material. I wonder why they changed the reader midway through the series. It just isn't the same. The reader did take away a bit of the fun of listening as Agatha and Toni just weren't the same. She actually sounded rather bitchy. I have no idea what they were thinking when they hired her.
This one gets three stars. I didn't like it as much as some of the others. I think it was really due to the reader, as the story was quite good as always and included visits from favorites such as Mrs. Bloxby, Charles, Roy, and even James. The premise was interesting and the resolution very good.
★★
★
☆☆
= Liked It
2010 Support Your Local Library Reading Challenge
2010 Audiobook Reading Challenge