WE'RE MOVING TO OREGON
With these words, Jedediah Symons changes the life of his entire family forever. Leaving behind farm, family, and friends, the Symons begin a journey of thousands of miles across prairies, rivers, and mountains. With nothing more than the possessions that can be packed in a single wagon, their reliance on one another, and their faith in God, they battle storms, animals, hunger, and disease. Will they be able to overcome these obstacles? And how can 11-year-old Jeremiah help his family reach Oregon-their new home?

In West to the Sun, young Jeremiah experiences firsthand the adventure and the heartbreak of the Oregon Trail, the sorrow of leaving everything behind, and the joy of pursuing a new life. From the daily drudgery of hiking through the dry lands of the western frontier, to the extreme excitement of a buffalo hunt, mountains that reach the sky, bighorn sheep that battle for primacy, and rivers that threaten to swamp wagons and drown occupants, Jeremiah grows to appreciate the majesty of the country. Throughout their travels, Jeremiah and his family meet some of the men who made the western frontier: Joseph Robidoux, Jim Bridger, and Peg Leg Smith. Most importantly, Jeremiah learns the importance of family, friends, and faith-and what it means to be a man.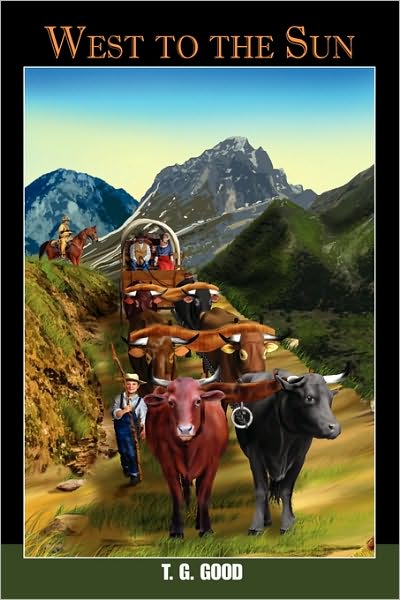 Received from the publisher for review.
I'm not entirely sure if this was meant for children since it does feature an eleven year old boy as the main character. The book seemed to have rather advanced language and weighed in at almost 250 pages, which gave me doubts as to its target audience.
This one gets two stars. While it was well written from the boy's point of view I can't say that I particularly enjoyed it. The story was rather a downer, but it was interesting at points and most likely quite accurate to the situations in that time period. Perhaps someone else might benefit from it more, but it just wasn't for me.