Go behind the scenes with Jeff Kinney and the making of the Diary of a Wimpy Kid movie!

If you've ever wondered how a movie gets made, you're not alone. Author and illustrator Jeff Kinney didn't know either, but when his bestselling series, Diary of a Wimpy Kid, was turned into a live-action movie by 20th Century Fox, he learned how a book gets adapted into a major motion picture.

Complete with photographs, script pages, storyboard sketches, costume designs, and original art by Jeff Kinney, The Wimpy Kid Movie Diary is the perfect companion to the bestselling series.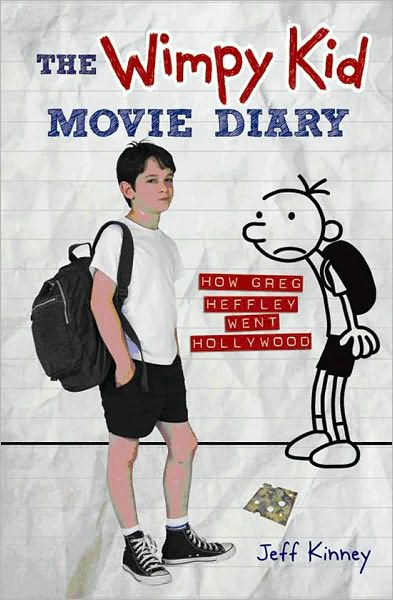 Received from the publisher for review.

This was my first experience with the Diary of a Wimpy Kid series and I was pleasantly surprised.

This one gets four stars. The book itself was a great format as a nicely sized hardcover with no just jacket. I found this cute, funny, and educational, and packed with lots of great pictures and illustrations. The description of movie making process from start to finish was comprehensive and entertaining. I actually learned quite a bit myself! Fans of the series should certainly enjoy this, but it is also a great introduction to the series for new fans brought in from watching the film. I definitely recommend this!