Lamb Bright Saviors begins as an apocalyptically inclined itinerant preacher staggers across the Nebraska prairie. With his young assistant, Mady, in tow hauling a wagon stacked with bibles, it's not long before the preacher finds he's come to the final fulfillment of his self-proclaimed life's work: to die in front of a group of strangers. Odd as his own end-of-days might be, the lives and struggles of the strangers attending this deathbed scene are even odder. As the dying preacher unleashes a barrage of hallucinatory ramblings and rantings in the hope of imparting wisdom, each ragtag member of this unlikely congregation must reckon with his or her own dark past. And, through it all, the irrepressible Mady lends the preacher's strange performance a surprising and unforgettable dignity and humor.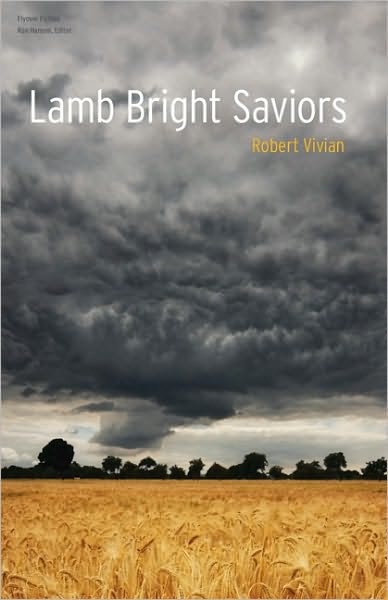 Received from the publicist for review.

This gets two stars. While it was extremely well written and had a great flow it just wasn't for me. It was told from a variety of points of view which could have been annoying, but surprisingly wasn't. The book was about a preacher, which obviously seriously hampered my enjoyment of it. It actually had the feel of something Oprah might choose for her book club – depressingly intellectual literature. It was good, but I felt as if I'd be quizzed on it the next day! If you're a fan of Oprah's book club selections you should enjoy this.