Mind Well the Witch is the heartwarming and humorous tale of the widow Mindwell Thayer, a dyslexic, hyperopic, peri-menopausal witch, living in Hingham, Massachusetts in 1750.

When Birdie Woodhouse comes to her for a spell to attract the son of a rich and prominent local family, Mindwell (Mindy to her friends) does not hesitate to help her friend. When Constant Downer comes to her for a love potion, Mindy complies with her wishes. What Mindy does not know is that Birdie and Constant have designs on the same man—John Holbrook.

Shortly thereafter John's father is murdered and his sister, Susanna, a possible witness, is struck dumb. The town is in an uproar as suspicion falls on the Holbrook family, especially after someone attempts to poison Susanna by tampering with one of Mindy's tinctures.

In the meantime, Mindy and her mother, Phebe, are being courted by two of the town's most eligible widowers. Mindy has not used any witchcraft to beguile Ben Cooke, but she cannot say the same for her mother.

When John gets arrested for the murder of his father, he and Birdie come to Mindy in desperation. With her reputation at stake, it is up to Mindy to help them prove John's innocence...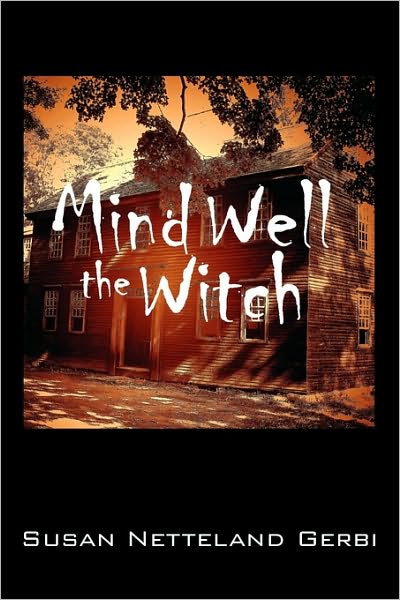 Received from the publisher for review.

How can you not love a book with this passage in the first chapter:


Mindy had been a widow for just over two years, ever since her beloved Oliver had taken a header down the short, but steep stairs to the root cellar, breaking his neck and killing him instantly. Despite the picture of innocence that Shadow had presented, his dirty paw prints had been all over Oliver's back. Mindy liked to think Shadow had been trying to revive him.
This one gets four stars. It was amusing, fresh, and well written. The idea of a light novel set in 1750 seems almost bizarre but this actually succeeded remarkably well. The plethora of footnotes were fun and often educational as well. This rivals the best cozy mysteries set in the present day and I'm certainly looking forward to future releases from the author. The skillful blend of humor and drama makes it a perfect fit for cozy fans.