Containing more than 1,000 pieces of advice gleaned from interviews with students at more than 100 colleges, this handy guide helps see to it that one of life's more challenging rites of passage is a positive one. The revised and expanded second edition covers age-old dilemmas, including what to take, where to live, how to get a good roommate, how to choose classes, when and where to study, how to fill leisure time, the dating and party scene, choosing a major, vacation and road trips, and much more. This revised edition includes useful checklists, facts, and resources to help students from orientation to summer vacation.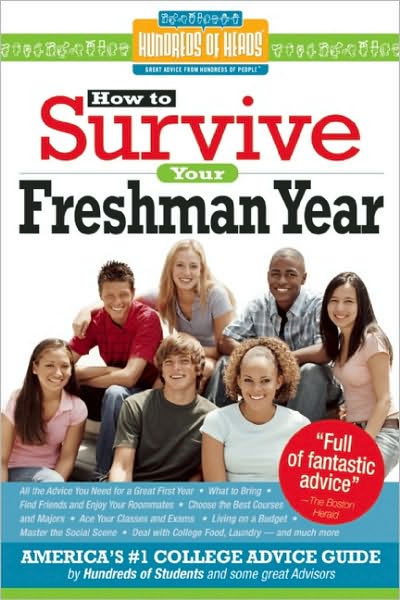 Received from the publicist for review.
This was packed with genuinely helpful information from people who have been there and done that and survived to tell the tale. The differing opinions on each subject really help to illustrate the personalities and situations you will encounter on campus and will help prepare the reader so there are fewer unpleasant surprises, especially if one is required to live in the dorms.
This one gets four stars. This would make a perfect high school graduation gift. Since the suggestions are from current students as well as recent graduates the information is timely, frank, and useful. This is definitely highly recommended for any incoming college freshman.
★★★★

☆

= Really Liked It