Every love leaves an echo...

What do you do when you discover your whole life was a lie? In Mary Carter's unforgettable new novel, one woman is about to find out...

At twenty-eight, Lacey Gears is exactly where she wants to be. An up-and-coming, proudly Deaf artist in Philadelphia, she's in a relationship with a wonderful man and rarely thinks about her difficult childhood in a home for disabled orphans. That is, until Lacey receives a letter that begins, "You have a sister. A twin to be exact..."

Learning that her identical, hearing twin, Monica, experienced the normal childhood she was denied resurrects all of Lacey's grief, and she angrily sets out to find Monica and her biological parents. But the truth about Monica's life, their brief shared past, and the reason for the twins' separation is far from simple. And for every one of Lacey's questions that's answered, others are raised, more baffling and profound.

Complex, moving, and beautifully told, My Sister's Voice is a novel about sisterhood, love of every shape, and the stories we cling to until real life comes crashing in...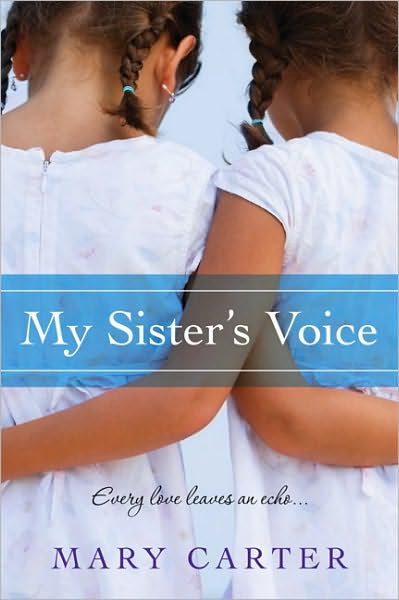 Received from the publicist for review.
Thus one gets four stars. It had a fun premise that became a truly fascinating story as it unfolded. It was well written and told the story nicely from each sister's perspective. The introduction of a deaf character was intriguing and a nice departure from the norm. This is certainly recommended for Chick Lit lovers who will be reaching for their hankies. Think Beaches worthy sniffling.
★★★★☆ = Really Liked It