Fear can ruin relationships, harm careers, and destroy peace of mind. It holds us hostage to pain…but Dr. Brenda Shoshanna has the techniques to set us free. With Fearless, Dr. Shoshanna—a radio host, author of The Anger Diet: 30 Days to Stress-Free Living and a practicing psychologist for almost 30 years—has created a unique guide to understanding how fear works. Combining the teachings of East and West, and including real-life anecdotes and practical exercises, it provides the psychological, spiritual, and practical guidance for attaining a life of growth, fulfillment, creativity, and well-being.
No matter what your fears are: fear of success; love; loss; or confrontation, Dr. Shoshanna shows how to convert this constant sense of dread into peace of mind.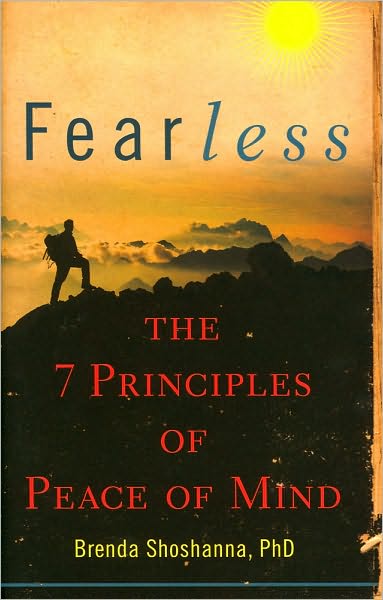 Received from the publicist for review.
My favorite quote from the book was:
Your life is a precious gift to you and the world. No person, no thought, no emotion is granted dominion over you. You have ultimate power to choose the direction in which you want to go.
This one gets four stars. While the text was on the small side it wasn't overly difficult to read. This was a nice, solid read with a great format. The inspiring and thought provoking quotes sprinkled throughout the text were a nice addition as well as the "Turning Point" portion at the end of each chapter which provided a nice reinforcement of the material presented. The messages in the book are valuable and should be heartily embraced by fans of authors such as Wayne Dyer.
★★★★
☆
= Really Liked It